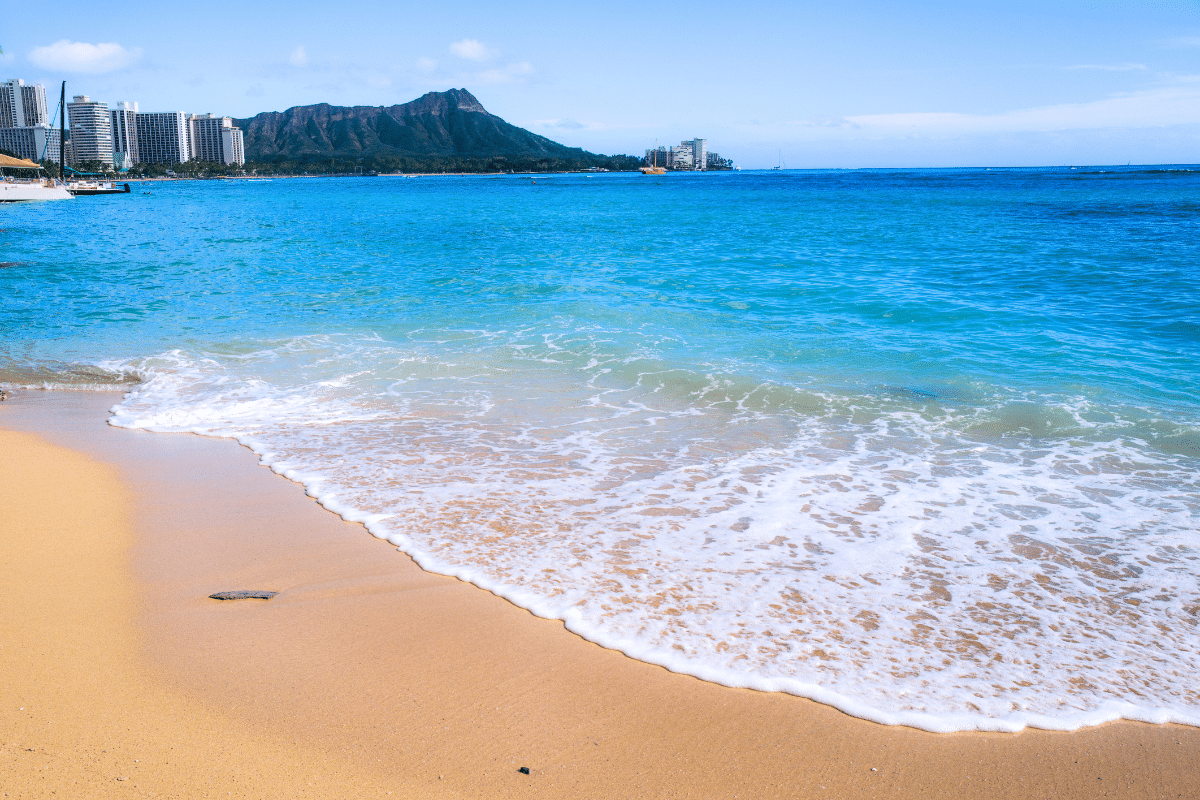 Waikiki is a vibrant and iconic neighborhood located on the island of Oahu in Hawaii. It's known for its beautiful beaches, bustling nightlife, and world-class shopping and dining. Here is what you'll find whiling away the hours in Waikiki.
Waikiki Beach
One of the most popular attractions in Waikiki is Waikiki Beach, a stretch of white sand and crystal-clear water that's perfect for swimming, surfing, and sunbathing. The beach is also home to a variety of water sports rentals and activities, including stand-up paddleboarding, kayaking, and parasailing.
Retail Therapy
If you're looking to indulge in some retail therapy, Waikiki has you covered. The neighborhood is home to a number of high-end shops and boutiques, as well as popular chain stores. You'll also find a wide selection of local souvenirs, including handmade crafts and Hawaiian-themed gifts.
Dining Out
When it comes to dining, Waikiki has no shortage of options. From local Hawaiian cuisine to international flavors, you'll find something to suit every taste. Be sure to try some of the delicious seafood dishes that Hawaii is known for, such as poke bowls and grilled ahi tuna. Here are a few popular restaurants in the area:
Duke's Waikiki: This iconic beachfront restaurant is named after Hawaiian surfer Duke Kahanamoku and serves up classic American fare with a Hawaiian twist. The menu features dishes such as coconut shrimp, macadamia nut-crusted mahi mahi, and Kalua pork sliders. Duke's Canoe Club, located on the second floor of Duke's Waikiki, offers a more casual dining experience with a focus on local seafood and Hawaiian-inspired dishes. The open-air setting and ocean views make it a great spot for sunset dinners.
Hy's Steakhouse: If you're in the mood for a high-end dining experience, check out Hy's Steakhouse. This upscale restaurant serves premium cuts of beef and seafood, as well as an extensive wine list.
Overall, Waikiki is a must-visit destination for anyone traveling to Oahu. With its stunning beaches, endless shopping and dining options, and vibrant nightlife, there's always something to see and do in this iconic neighborhood. You won't regret whiling away the hours in Waikiki.