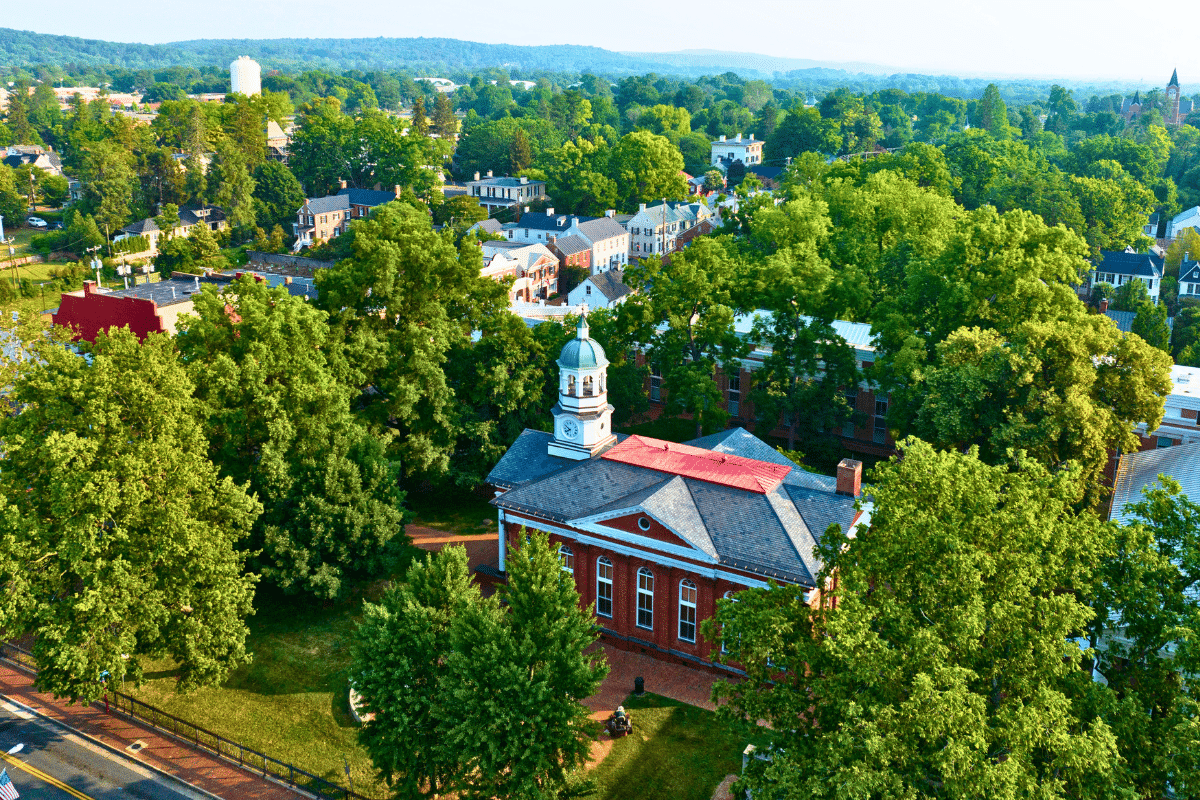 Leesburg is a city in Virginia with a decorous past. The city took its name from the ancestors of Robert E. Lee, the general of the Confederate forces. Leesburg was also the home of Secretary of State, George Marshall, who drafted the eponymous plan that accelerated Europe's post-world war recovery. Leesburg is more than just the home of famous families. Aside from its historical significance, Leesburg features several award-winning vineyards to explore and natural landscapes that will take your breath away.
Taste Premium Wine at Vineyards in the Area
Wine connoisseurs can find a diverse selection throughout Leesburg, where fine weather and fertile soil produce superior wine all year round. Tarara Winery maintains a wine-maturing process in an onsite cave. If you plan to visit Tarara in the summer, consider checking out the winery's musical and art events. Bluemont Vineyard is another popular Leesburg wine-tasting venue. Here, you can enjoy tasty cheese pairings with carefully grown house wine selections through indoor seating or deck dining options providing picturesque views.
Visit a Museum Dedicated to Mounted Hunting
The Museum of Hounds & Hunting in Leesburg provides memorabilia, arts, letters, tools, taxidermy, and other exhibitions that chronicle the sport's history in the area. You can find the museum in the North Wing of the Moven Mansion at Moven Park. Notable collections in the museum include pottery, paintings, and hunting attires.
Tour Historical Buildings
Speaking of the Moven Mansion, no trip to Leesburg is complete without visiting the city's impressive antique structures. The Oatlands Historic House and Gardens preserve over two centuries of history, showcasing a sprawling estate with multiple amenities, including a teahouse and bowling green.
Another famous attraction is Dodona Manor, also known as Marshall House, the former home of George Marshall. Perhaps as interesting as the structure itself is the fact that the building administrators continue to use a bulk of the furniture and items from the time of the Marshall family.
Leesburg is more than just the home of famous families. Leesburg is a great city you'll enjoy visiting, even if you have no ancestral connections here. Pair your experience with an exquisite glass of local wine.