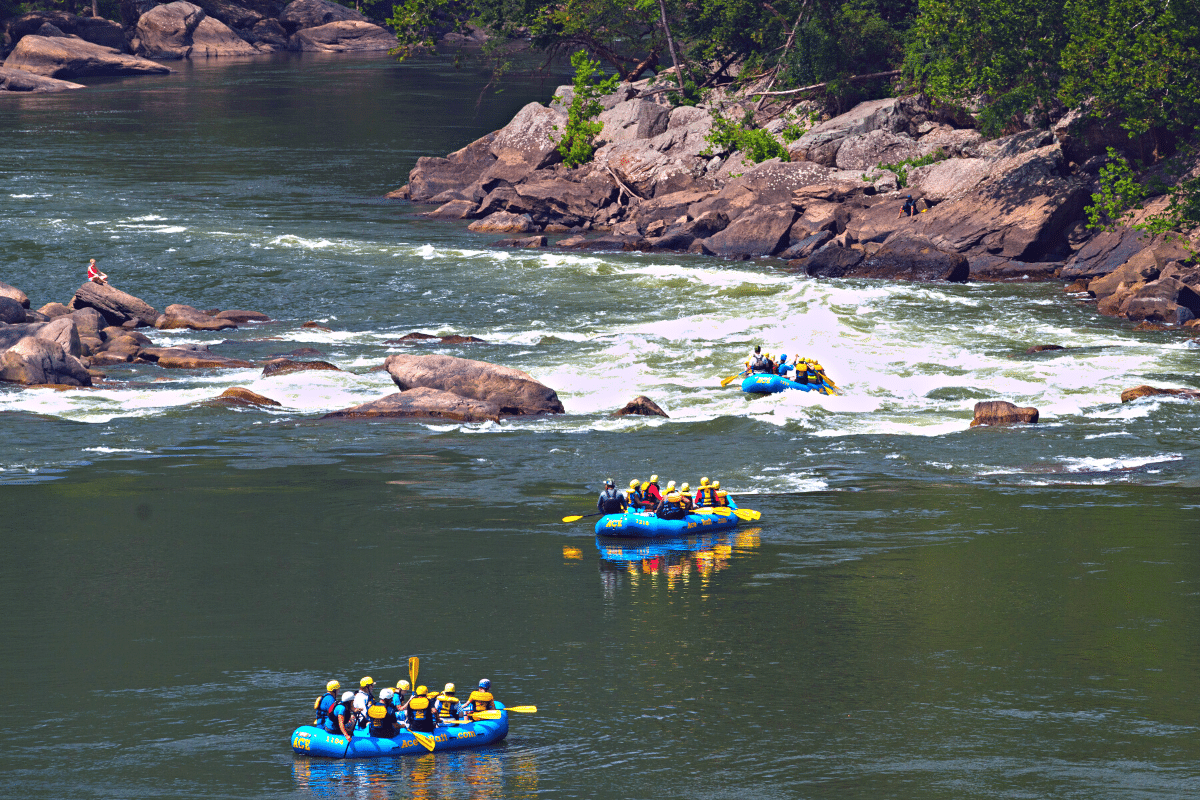 West Virginia is covered with mountains. You're either going up a mountain or coming down from one. The topography makes West Virginia a fun destination for people who enjoy whitewater rafting. Are you curious where to go whitewater rafting in New River Gorge? You have plenty of options. The following list should help you choose a section of New River that fits your level of experience and adventure!
Lower New River
The lower section of New River has 25 rapids for you to enjoy. They vary from levels II to IV. Some of them are a bit challenging, but you get to relax between the runs. It helps to hire a guide who can show you the best ways to get through the rapids. A good guide will make sure you get some thrills without putting anyone in serious danger.
Upper New River
The upper section of New River is considerably more relaxed than the lower section. This is where you will want to raft when you have the kids with you. The whitewater ranges from levels I to III. You get a few thrills, but you won't encounter anything too difficult. Just make sure to wear a floatation device for safety.
Glade Creek
Get mild on Glade Creek. Many tours of this area involve rafting and hiking. Not many people visit this part of the park, so you can expect a relaxed day in nature. The end of the creek has a beautiful waterfall and a natural pool where you can enjoy a swim.
No matter which suits you best, you now know where to go whitewater rafting in New River Gorge. All whitewater rafting comes with some risk. If you don't have much experience, it's a good idea to hire a local guide. Many of them can also provide the equipment you need, making your trip convenient and fun. Just read reviews to find a local with a good reputation for taking travelers to places they will enjoy.