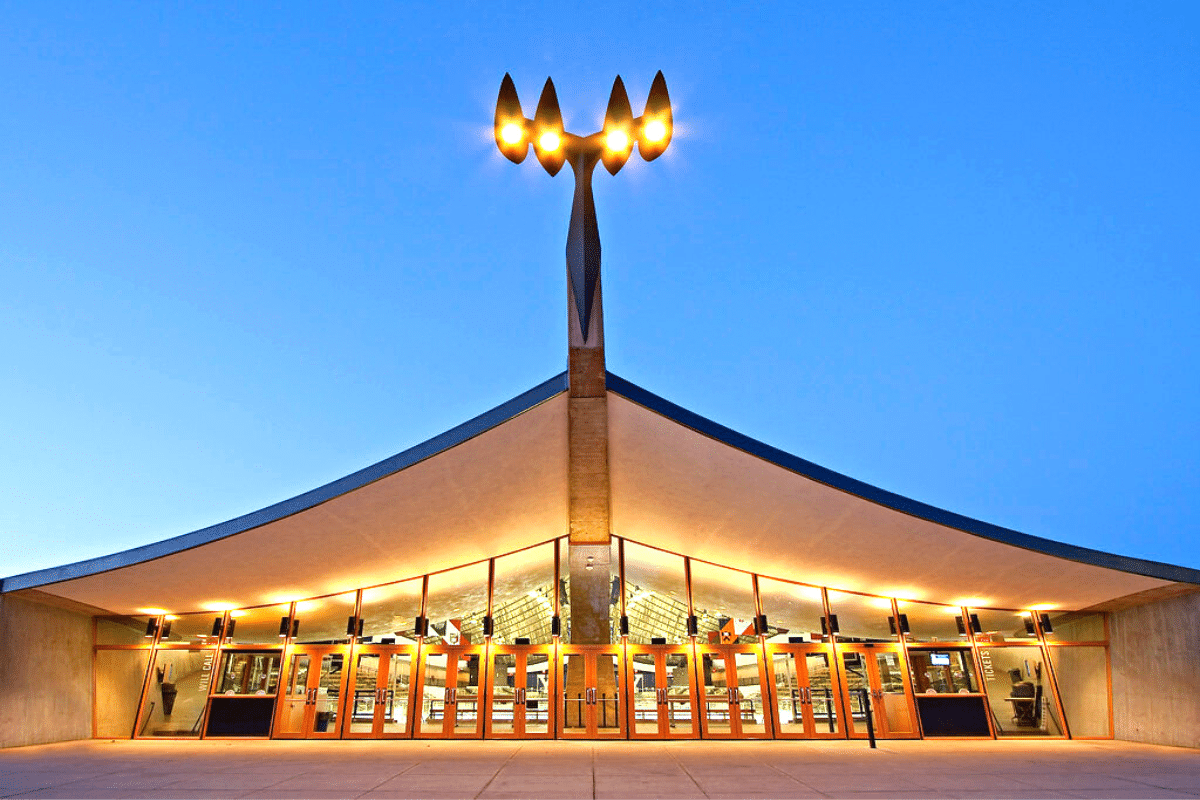 New Haven, CT has been a cultural hub since Pilgrims started building it in the late 1630s. Today, most people know it as the home of Yale University. The university's influence and nearly 400 years of history have attracted several architects who contributed to the city. If you visit the city, make sure you look for these incredible buildings, the most impressive buildings in New Haven, CT.
Ingalls Rink
Affectionately known as "The Whale," Ingalls Rink was designed by industrial designer Eero Saarinen. The building's roof has an innovative design that makes it look like the hump of a whale's back. The design concept also creates a large overhead space inside the ice rink.
The building was renovated in the early 1990s to repair its concrete slab and other features that had been damaged by time and a bombing that took place during a rock concert in 1970.
Beinecke Rare Book & Manuscript Library
You can't possibly miss the Beinecke Rare Book & Manuscript Library. The Modernist style stands out against the surrounding buildings' more traditional architecture. It looks like a giant jewel box floating several feet off the ground.
Find the library's hours before you visit. You'll want to check out a collection that includes:
A Gutenberg Bible (only about 50 exist)
Drawings by John James Audubon
Works by James Joyce
A large collection of materials about alchemy and occult topics
Connecticut Hall
New Haven has plenty of old buildings to enjoy. None of them have the importance and history of Connecticut Hall. Connecticut Hall is one of the oldest buildings left from New Haven's colonial era. This example of Georgian architecture was built in 1752. It served as a dormitory for about 200 years. The three-story building now holds administrative offices for many of the school's colleges.
These are the most impressive buildings in New Haven, CT. All of these buildings are located in downtown New Haven at Yale's campus, so it's easy to spend a few hours visiting their interiors and exteriors.