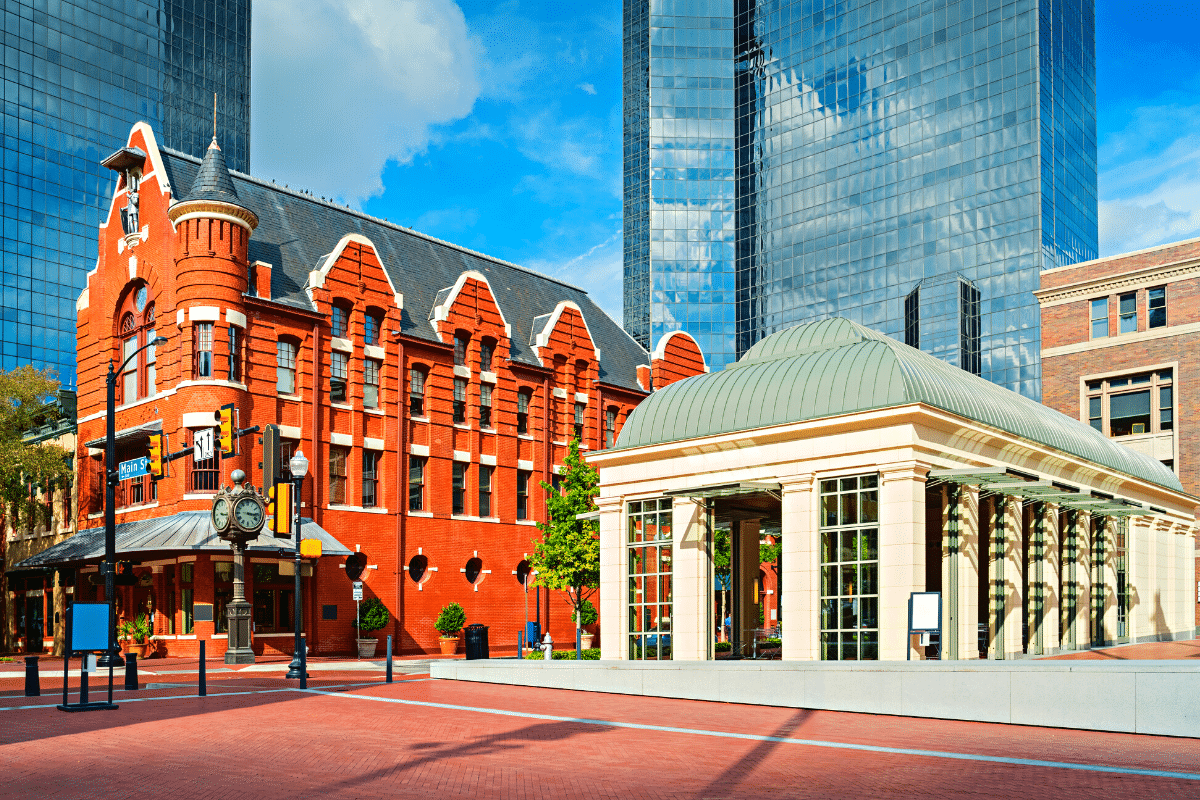 Are you wondering where to eat, stay, and play on a Texas vacation this year? Summertime in Texas can get hot—seriously hot, with a typical day's heat index well above 100. But so many places have reopened across the state, it's time to get out and see what the Lone Star State has to offer. Even though it might be a little warmer than you're used to, the luxe hotels, chic diners, and scenic landscapes are well worth it.
When you plan your getaway, these are the go-to spots for food, accommodations, and activities.
Inside the Heights House Hotel you'll find a cool spot called Space Cowboy. Serving up both food and brews, you'll find everything from their coconut shrimp and ahi steak to namesake cocktails suitable for just about everyone—and you can do it all poolside.
For the best digs in the state, you have more than a few options, but Hotel St. Cecilia in Austin and The Harper in Fort Worth are amongst the best of the best. Hotel St. Cecilia is a music-inspired retreat that's been completely renovated during its closure period. There are now new suites that take the hotel's original bungalows to the next level—the Garden Suites. These are elevated, just like the original bungalows, but they're further away from the action, offering a private retreat in opulence.
The Harper is Fort Worth's gem. It's located in a building that was constructed in 1921 in the famous neighborhood, Sundance Square. With over 220 rooms, this historic landmark is a perfect place to stay while you're in Texas—plus, all suites have their own eclectic flair with local artists paintings and handmade Texas-inspired furniture. Inside The Harper, you'll also find Refinery 714 where you can sip on a traditional cocktail or partake of the club's own whiskey while dining. Oh, and the views of the city are downright unbeatable.
We've covered what to eat and where to stay—what's the best place to play in Texas? Well, while it isn't the Grand Canyon, Palo Duro Canyon is a very close second, quite literally. The canyon is located in the state park of the same name, where not only can you grab some Instagrammable pics, but you can take in the breathtaking views of the valley. If you fancy spending the night "roughing" it rather than staying in a hotel, the park offers glamping sites with all the amenities, like air conditioning, fridge, microwave, coffee maker, and more, all in the heart of Palo Duro Canyon State Park.
Now you have ideas of where to eat, stay, and play on a Texas vacation. Sound like Texas is next on your list?