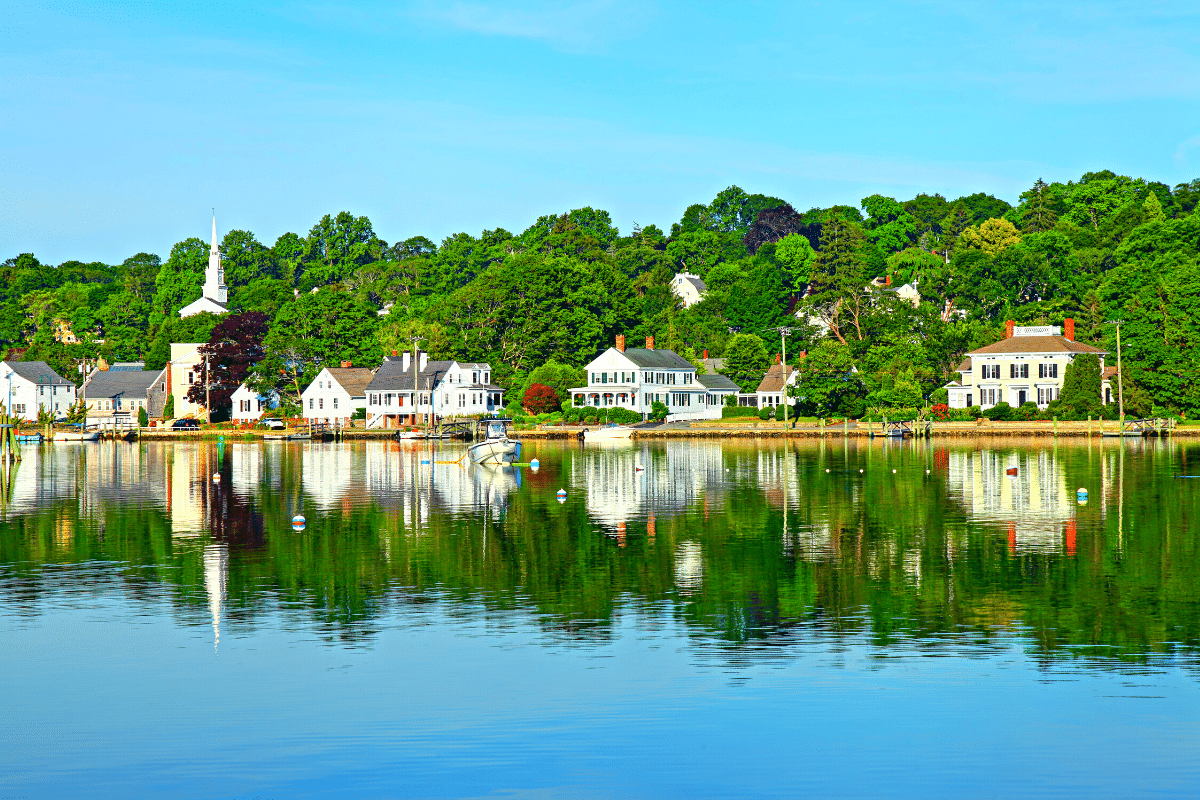 New England has a certain vibe. Think of weather-beaten cottages, salt marshes as far as the eye can see, patches of sand dunes, and beaches brimming with potential. The region has many adoring fans but not a lot of space, meaning you might feel a bit crowded, especially during warmer weather. As tourists flock to their favorite spots, such as Kennebunkport, Newport, and Provincetown, why not head in the opposite direction and instead discover your own new favorite destination? One without the crowds where you can literally unplug and relax?
Connecticut city, Mystic, has been popularized in at least two mainstream movies, Mystic Pizza and Mystic River, making it one of the state's most bustling towns. Its polar opposite is also the state's oldest town, neighboring Stonington. This borough is known for its agricultural district and the tiny historic village at its center. This little town stretches down the peninsula, ending at the waters of the Atlantic and DuBois Beach. The main street is aptly named Water St. and has several dining establishments and antique shops. Each is great, serving fresh catches from local commercial fishermen, but if you really want a view while you eat, stop in at Dog Watch Café and enjoy your meal with a view of the harbor. For a fun day on the water, go to Stonington Marina and rent out a kayak for the day. Finally, in case you thought this is all there is, you'll be pleased to discover the many vineyards in and around Stonington offering tours and wine tastings.
Over in Rhode Island, tourists typically head to Newport or Cape Cod—how about a town with a population less than 3,500? Not to be confused with the California city, Compton, Little Compton, Rhode Island, is so laid back, you'll actually feel your shoulders relax as you let out a breath of relief at such a slowed pace of living. The center of town has a general store offering souvenirs, sandwiches, and everything else you could need for a slow-paced getaway. Get your fill of Rhode Island's answer to pancakes, johnnycakes, at the downtown eatery known as The Commons. After, either head to South Shore Beach for a day of fishing, swimming, or reading—you choose! At Goosewing Beach Preserve, explore The Nature Conservancy's 75 acres of protected land for the region's endangered birdlife.
You can seriously unplug in these charming New England towns. Ready for some real relaxation?