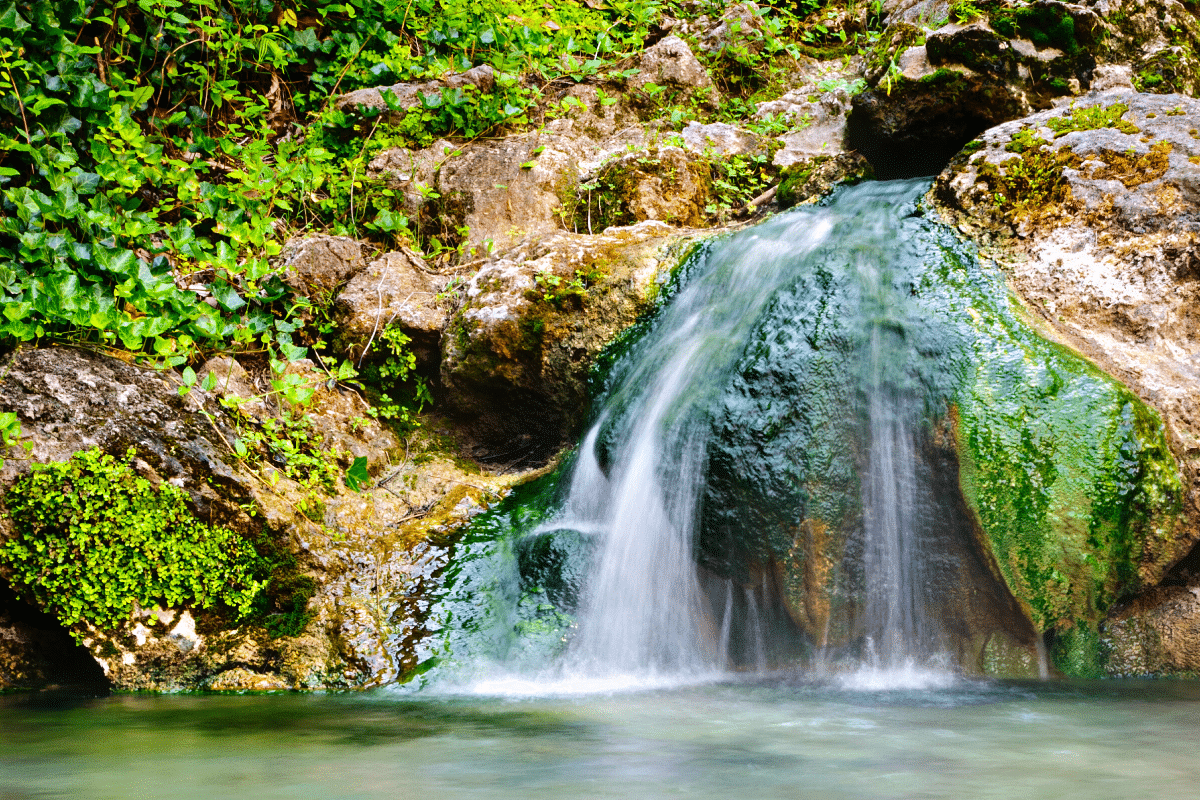 If the idea of soaking your cares away in hot springs sounds delightful, you'll be happy to know that there's actually a national park and a nearby town named after this very luxe pastime. It's time to visit Hot Springs, Arkansas.
In Hot Springs, Arkansas, Hot Springs National Park offers over 5,000 acres of thermal, rejuvenating waters and relaxation. While the hot springs are, of course, the primary reason people visit this park, there are several historic spots along Bathhouse Row, such as the Fordyce Visitor's Center and Buckstaff Bathhouse and Grand Promenade.
You'll also find an array of hiking and walking trails weaving throughout the acreage. Many trails are short and easily accommodated, but if you prefer a more strenuous activity, check out Sunset Trail—nearly 10 miles of challenging terrain meant for the most experienced of hikers.
Some of the shorter trails include Sunset Trail's Sugarloaf Mountain section. There's a short cutoff that can take you to Balanced Rock, which is a reward in itself—the views are stunning.
There are three public transportation routes in Hot Springs (the town) which make it super easy to visit many of the best spots in Hot Springs (the park). But there are also some remote areas of the town and the park that you'll need a car to visit, but that are definitely well worth the trip. Keep in mind, if you are driving to the park, there are very limited parking options. But the cool tradeoff is that admission to the park doesn't cost a thing.
The park is open year-round, but there are some times to visit that are better than others. For instance, from August through October, the heat of summer is still hanging on but the number of visitors have begun to slow. It's almost always balmy in this part of the United States, but visiting during the winter can induce a bout of shivers upon exiting the thermal waters, which could undo any amount of relaxation you may have enjoyed. Another great time to visit is from February through April when daytime temps begin to warm but the number of tourists is still low. Visiting in the height of the summer will mean loads more visitors but no cold-weather shivers, so when you visit is really up to you.
Are you ready to soak your cares away? It's time to visit Hot Springs, Arkansas.