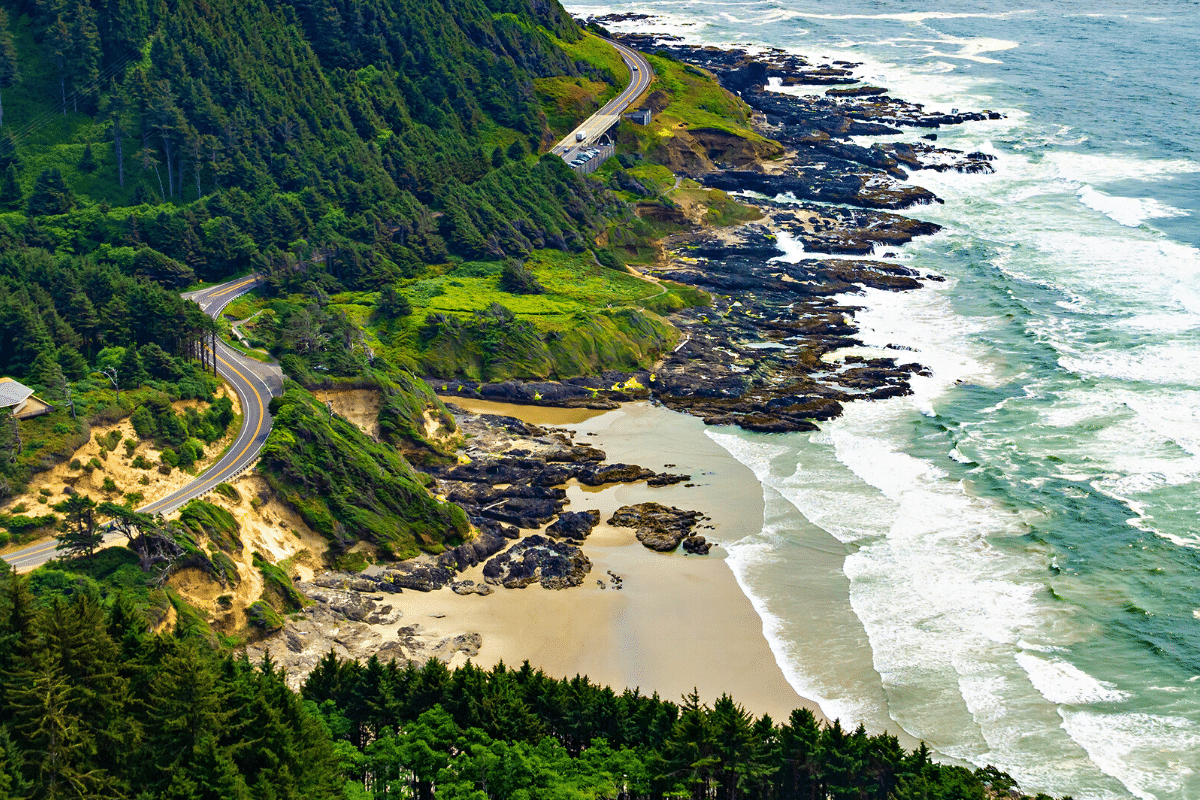 The state of Oregon boasts more than 360 miles of coast, so it shouldn't come as a surprise that one of the best activities to do in the state is a road trip along the coast. Here is what to know about a road trip along the Oregon coast.
Highway 101 caresses the shores and multiple charming towns dot the water's edge. It won't take long, and you'll be hooked on traveling the Oregon coast. From one end to the other, this is a coast full of charming towns that got their start as fishing villages. You'll find incredible fresh seafood, picture-perfect beaches strewn with driftwood, and roads that wind to epic viewpoints. There's so much packed into this road trip it can be somewhat overwhelming figuring out your stops along the coast.
The following are some tips to help you make the most of your Oregon road trip regardless of how much time you've devoted. These tips are based on some of the more common mistakes made by other travelers along this coastline:
The weather has been known to change quite drastically. It's a typical day if you get to see fog, wind, sunny skies, and rain all in the same day.
If you're looking for a beach getaway, this isn't it. If you happen to get a few sunny days on your trip, pull over where you are and celebrate.
Did we mention the fog? Also known as the Marine Layer, coastal regions experience much thicker fog banks than other areas. The Marine Layer also accounts for cooler temps and an overall gloomy condition. These fog banks have been known to last throughout the day, but sometimes the sun burns it off before noon, revealing the bluest skies. And, even when the fog bank is particularly thick, head inland a few miles and you'll find higher temps and clear skies.
Now that you are equipped with what to know about a road trip along the Oregon coast, we will see you on the road.