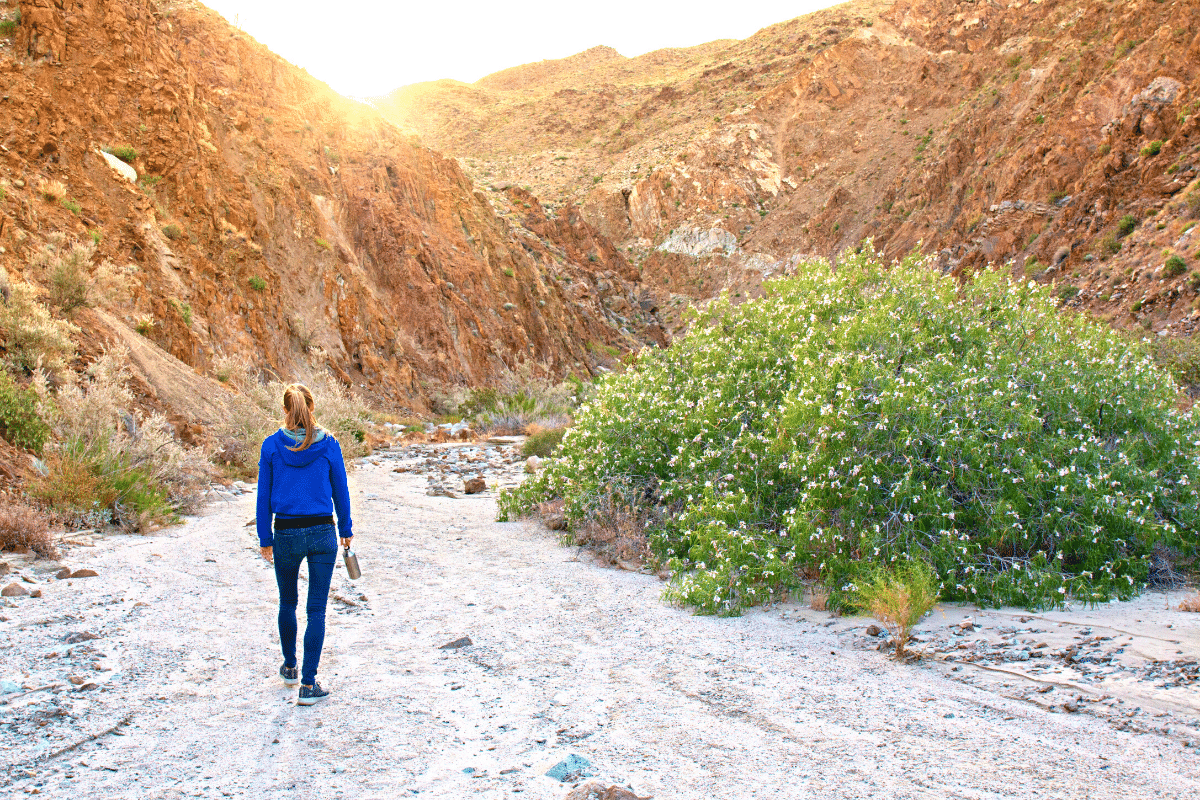 There isn't anything about California that isn't beautiful. The problem? Everyone knows it! Millions travel to the Golden State every year. While most visitors tend to flock to the state's national parks, if you're looking for a quieter California getaway, there are plenty of hiking spots far from other tourists. Here are some things you can do in nature away from the heavily visited parks to see more of California on foot.
Of course, you know about the perfection that is California's year-round weather and beaches along the coast, but this state offers some pretty impressive scenery in its desert regions, too. In fact, SoCal's deserts are some of the most beautiful in the country. The hiking trails you can find in the southern region of California are just as great – if not better – than their counterparts in the state and national parks, and many of these trails are locals' best kept secrets.
Whitewater Preserve on the way to Palm Springs is just such a place. Many people have never heard of Whitewater Preserve even though it's literally right off the expressway in one of the state's more popular areas.
To get to Whitewater Preserve, take the 10 freeway to Whitewater Canyon Road and the trailhead is just about five miles down. In fact, the road ends where Whitewater Preserve begins. Of those who do know about the preserve, Whitewater Canyon Loop is the most popular hiking trail. The entire loop is less than four miles round-trip. All trails are marked, so if you feel like breaking out of the loop and hiking a separate trail, enjoy!
Whitewater's most striking attribute is the beautifully clear stream running right through the desert. The water isn't white, but the area got its name from the white sediment that surrounds the water, giving it a white appearance. Beautiful in itself, but even more incredible because of its location – the middle of the desert!
Whitewater Canyon Loop will take you along the banks of the stream, over it, and through various scenery. The linked trails offer even more solitude and you'll still be near the water.
Enjoy your hikes in Southern California!