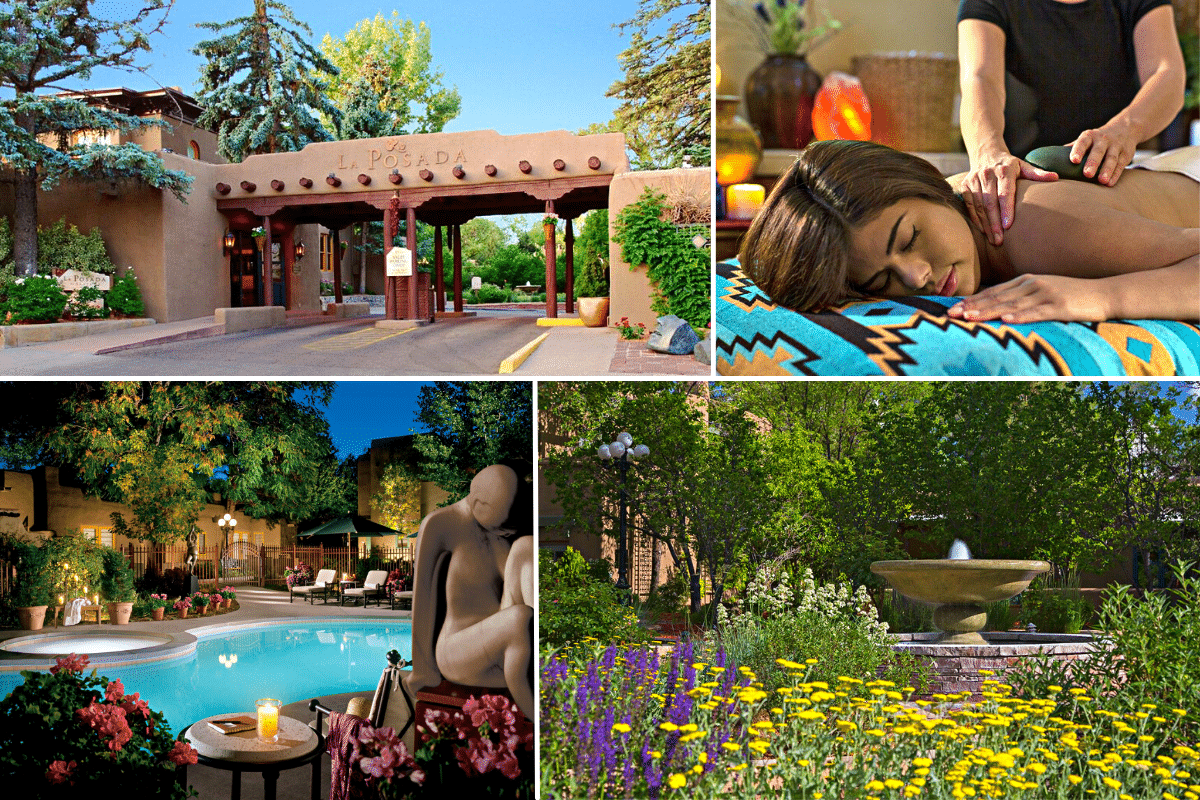 A luxe getaway should conjure images of pampering, blissful relaxation. If you're thinking of getting away from everything now that you can, consider the landscapes of Santa Fe, New Mexico at the La Posada de Santa Fe – a diamond in the rough.
Think of a stylish resort near to some of the nation's greatest historical landmarks, museums, art galleries, and golf courses. The near year-round sunshine means trips to the pool will be time to work on that tan. And if stellar service and fab accommodations are a must, the La Posada de Santa Fe should be your next stop.
You might not think "acreage" when you consider the downtown area of a major city, but La Posada de Santa Fe's luxury sits on a pristine six whole acres in the downtown area of Santa Fe, New Mexico. With traditional adobe architecture, a relaxation spa, and outdoor pool, your getaway is primed for perfection. Located near the city's historic downtown Plaza, you'll be close to art galleries and museums, as well as chic diners and luxe shopping opportunities. It's the perfect spot whether you're out for a romantic getaway or your annual family vacation. The resort offers activities geared to both.
The La Posada de Santa Fe Spa offers a suite of nurturing spa treatments inspired by the grounds of the southwest. The resort offers over 100 casita-styled rooms, many of which have fireplaces and private patios. The colors of the southwest come alive vibrantly and the ceilings are finished in traditional Viga and LaTilla styles. The luxury suites showcase original artwork from the surrounding museums and galleries.
Onsite you'll find two dining establishments – casual attire encouraged. Depending on your palate, choose from The Staab House or the Patio Restaurant. The Staab House offers steaks and other traditional fare, while the Patio Restaurant serves healthy southwestern and modern American meals.
Nearby, you'll find plenty of activities to occupy your time, like golfing, whitewater rafting, fishing, and hiking. If visiting in the winter months, enjoy the skiing in the nearby mountains.
La Posada de Santa Fe – a diamond in the rough – awaits you. You can get more information about the resort here.