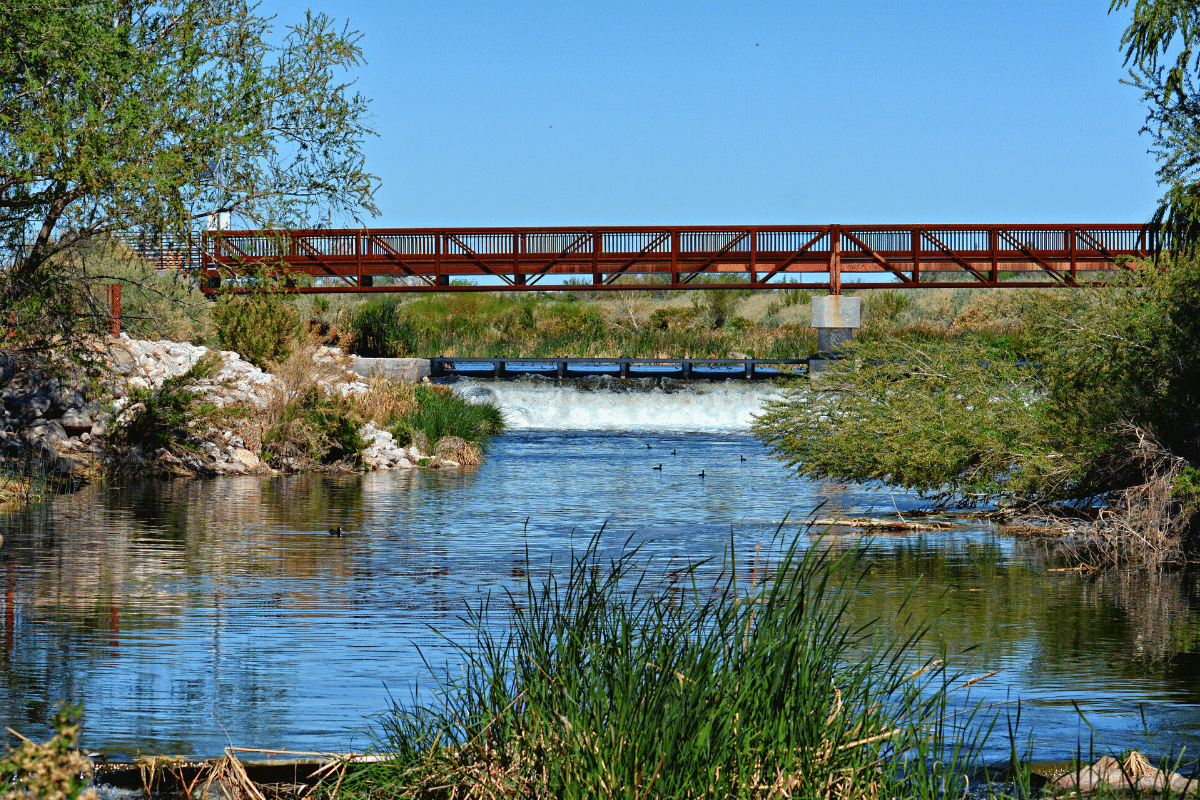 The lure of bright lights, electric venues, and potential winnings have been drawing visitors from around the world to Las Vegas for decades—but its dramatic landscapes are what you should really be coming for. If you are seeking weekend adventures in Las Vegas, there are plenty of outdoorsy adventures for weekend warriors!
In fact, the adventures start just 10 miles outside the Strip. There's a marshy area known as Clark County Wetlands Park where you can literally see the city collide with nature. Las Vegas Wash is a "river" created by the oasis that originally formed the valley and city runoff from the many golf courses and torrential rains the area sometimes sees. The Wetlands primary draw is a 14-mile-long trail called the Wetlands Loop. The trail is multi-use, so expect to see joggers, hikers, bikers, and even people just out walking the dog. While the "river" comes from the city, it naturally filters the water before ending at Lake Mead, a short 12 miles down. If you've been standing at a poker table or just danced a little more than normal the night before, you can forego the trail and instead head to the Henderson Bird Preserve. It's within the Clark County Wetlands Park near the Pacific Flyway. You'll be greeted by over 270 different bird species, both local and migrating.
Also near to Lake Mead is a natural hot spring where you can relax away your aches from your adventures. Trailhead parking is available in Boulder City, which is about a half-hour outside Vegas. The trail is a bit strenuous—it's six miles of a hike to get to the hot springs at the Colorado River's banks. There are several steep grades, but thankfully, there are ropes you can use to pull yourself up if you're having difficulty. And the payoff? Several crystal-clear pools of hot springs ranging from 85 to 105 degrees.
Make sure you travel here from October through April, as this is one spot in Nevada that isn't open 24/7—the springs are closed in the summer months because of how hot the desert can get.
Are you ready for a Las Vegas weekend to beat all others?