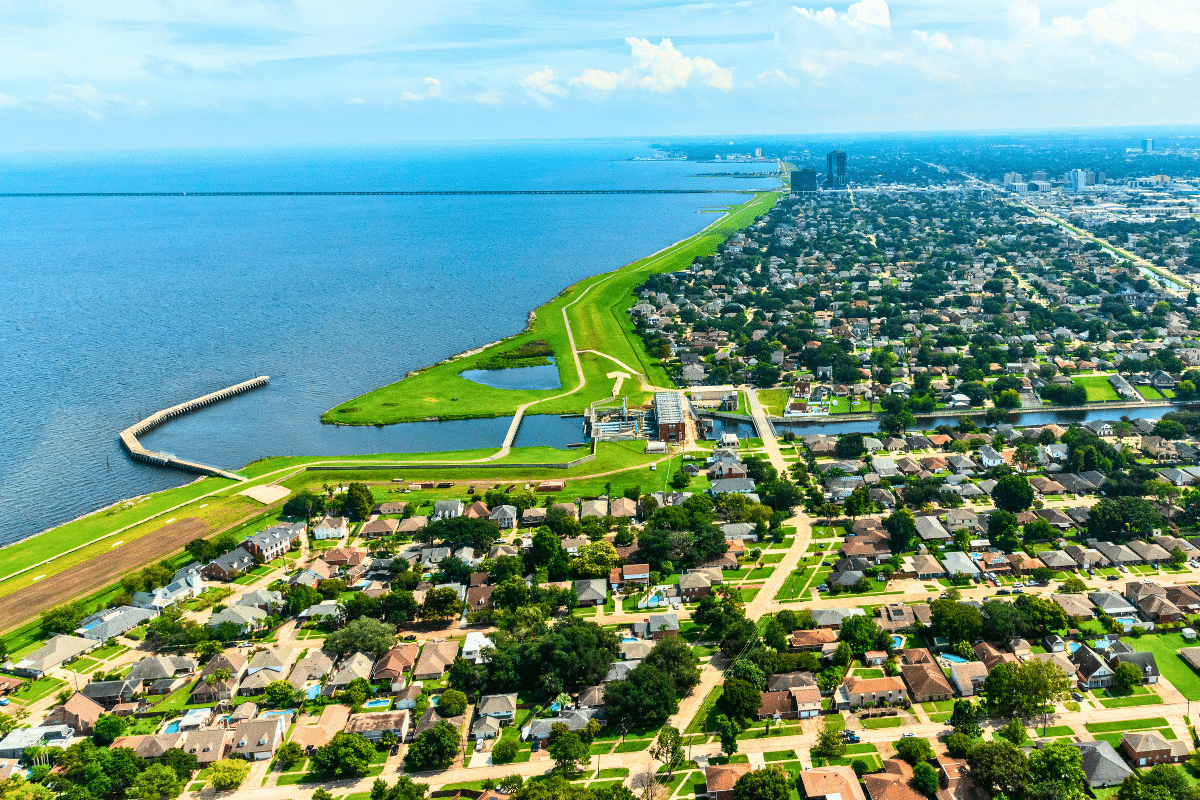 Located south of Lake Pontchartrain, Metairie, Louisiana, is a census-designated community far from the glitzy lights and sparkling beads of Mardi Gras' New Orleans. You won't find NoLa naughtiness here. What you will find is the ideal representation of wholesome, down-home southern traditions. This Louisiana town rhymes with "prairie" — but with a lot more action.
Metairie is a great place to enjoy nature trails, cultural performances, and authentic creole and cajun dishes. Metairie also features some of the best shopping in rows of high-end boutiques and vintage homes constructed in the 1920s for your Instagram pals.
Visit Lafreniere Park
Lafreniere Park is a popular place among locals and visitors, with a wonderful view of nature and a range of outdoor experiences. The park includes jogging trails, a disc golf course, and open fields ideal for kite-flying. Also, you'll come across several aquatic birds and turtles in the area as you hunt down your perfect picnic spot.
If you're dropping by during the festive season, keep your eyes peeled for the park's Christmas lights event! You'll have a memorable experience driving through rows of illuminated decorations that spark the holiday cheer.
Enjoy Stunning Shows at the Arts Center
The Jefferson Performing Arts Center is a live entertainment venue spanning over 86,000 square feet. You'll find wonderful shows suitable for all ages performed by local artists and visiting thespians and musicians from around the region.
Feast on Local Delights
This is Louisiana, after all, and this state is known for its culinary craft. Dining in Metairie promises gourmet dishes prepared with localized perfection. Tantalize your tastebuds at Drago's Seafood Restaurant with their famous menu — including gluten-free options, which is nearly unheard of in seafood. Check out their oysters on the half-shell or their take on Italian crab salad among many other main courses. And don't forget to finish off your dining experience with one Metairie's legendary homemade desserts.
Gambino's Bakery is the place to go for freshly prepared pastries, while Sal's Sno-Balls offers yummy, icy treats to cool you down after a day of playing in the warm Louisiana sunshine. If you decide to grab a beer at The Gold Mine Saloon, which is open from 7 pm to 4 am, head over to the Tic-Toc Café afterwards for some southern style grub — they're open 247/365 to help you soak up that alcohol!
This Louisiana town rhymes with "prairie" — but with a lot more action. You'll enjoy hours exploring a combination of modern conveniences and old-world charm in this small town within the heart of Southeastern Louisiana.