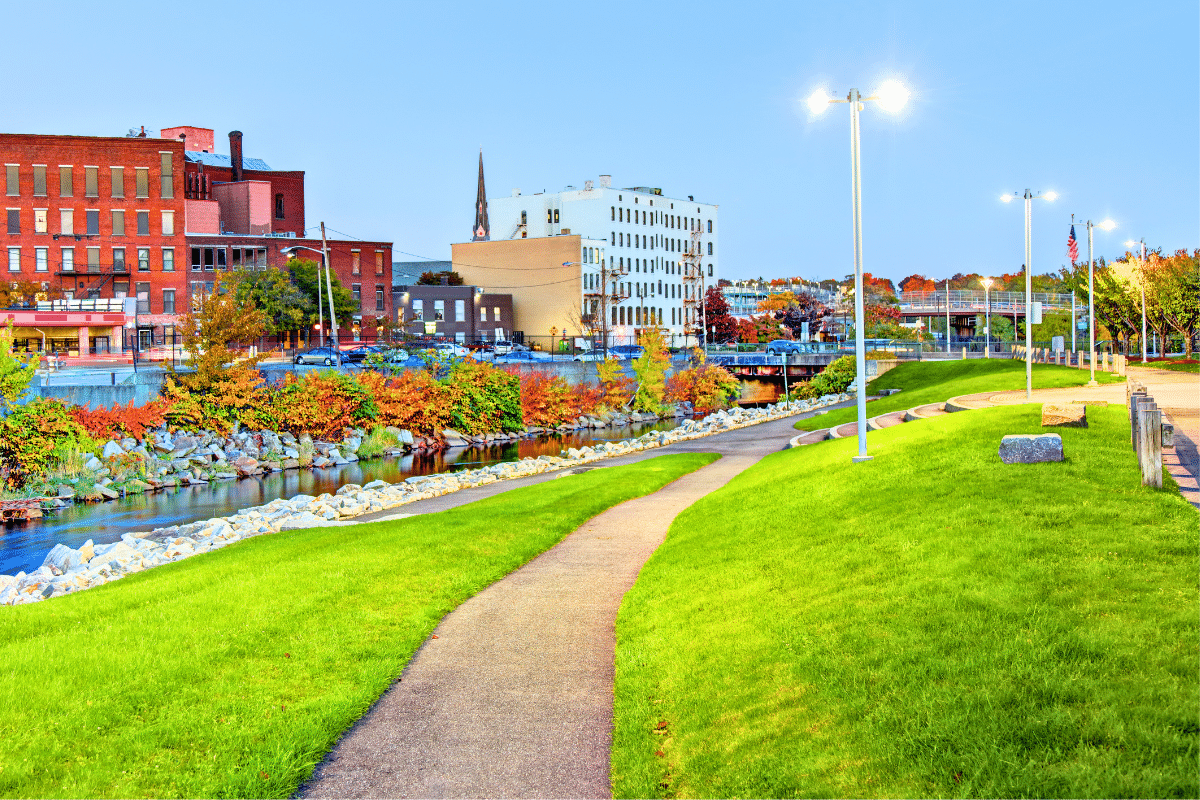 If you've always dreamed of visiting a relaxing and hilly paradise for your vacation, then Fitchburg is the place to be. Fun and Fitchburg go hand in hand. The quaint city in Massachusetts saw much success during the 19th century when it powered industries with its surrounding mills along the Nashua River.
Visit Coggshall Park
Coggshall Park immediately captures your attention with a stunning stone house overlooking the nearby lake. You'll find yourself surrounded by fresh mountain laurels while in the company of the resident ducks, geese, and turtles. The area's surrounding trails and the park's playground provide your entire family with a memorable experience of Fitchburg's wondrous landscape.
If you have professional photography gear, this is a vacation where you'll want to bring it along. If not, just make sure that someone in your group has a phone camera capable of capturing Coggshall's treats, including a creek and some fascinating stone formations.
Browse Quality Art
Located at Fitchburg's historic Upper Common, the Boulder Art Gallery features a mashup of modern sculptures and vintage masterpieces that captivate any art aficionado. Featured artists include Annelein Beukenkamp and Lou Lorenzen. You might want to check out the Gallery Gift Shop, which offers some pretty unique souvenirs, including over a thousand different printed postcards of the city.
If you're really serious about the Fitchburg art scene, you should also check out the Fitchburg Art Museum (FAM), where you'll find more than 7,000 inspiring exhibitions. The museum features visual marvels from across the globe, including classical Greek and Roman pieces.
Soak Up The Fun At A Water Park
Fancy a fun vacation for the whole family? Great Wolf Lodge is known for its family-friendly fun, and Fitchburg's is no different. The lodge offers a water park and land attractions that provide hours of entertainment for the whole family, plus quality dining.
Popular kid-friendly activities include the mini golf station, Build-a-Bear Workshop, and an interactive mining program that awards a keepsake gem bag. Alternatively, you might like to check on the park's latest events, such as character appearances and dance parties for the older kids in your group.
You'll spend countless enjoyable hours exploring Fitchburg's Victorian-style buildings, breathtaking reserves, and artistic exhibitions.
From art to parks, for adults and for children, fun and Fitchburg go hand in hand.