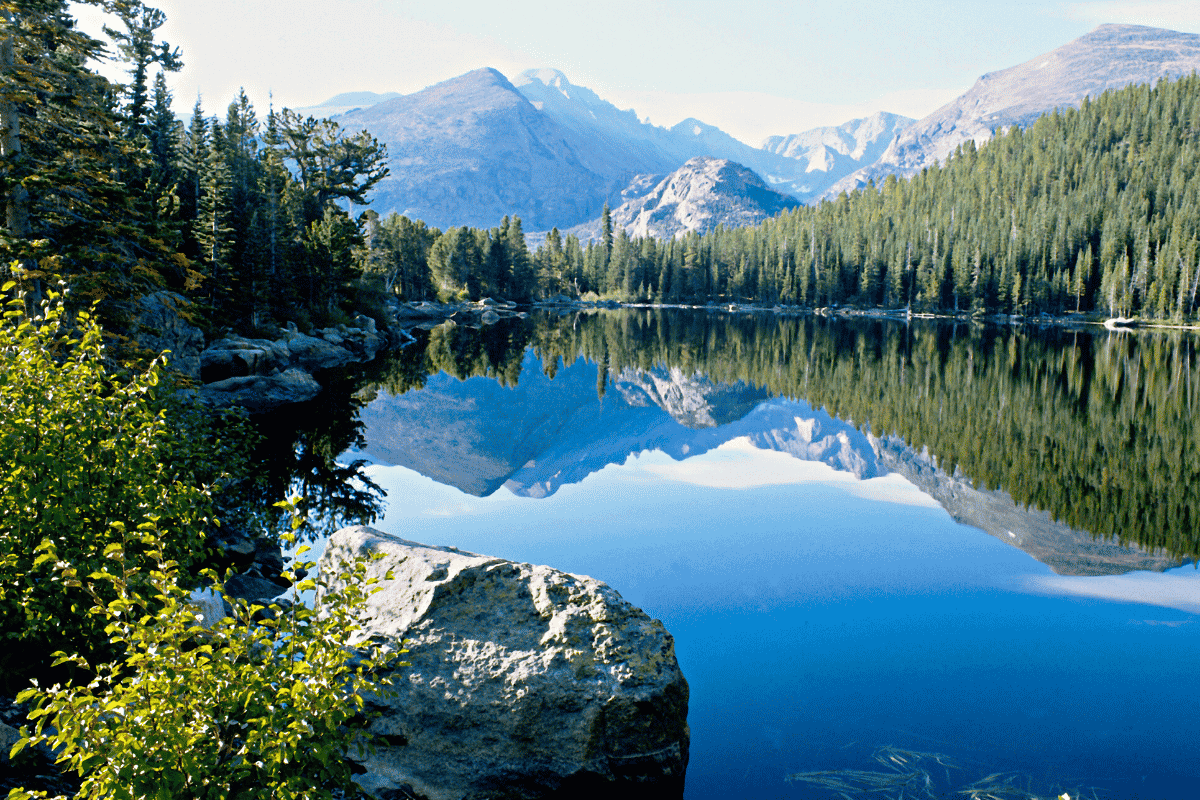 If you love the outdoors and adventure is your middle name for real, it's likely that Rocky Mountain National Park (RMNP) is high on — if not at the top of — your bucket list for adventurous getaways. Even if you're traveling with the whole family, there's plenty of adventure for all octane levels. It is the top vacation spot in the U.S. for adventurers.
In 1909, six years before the region would be designated a national park, Enos Mills, an American naturalist, wrote what some would call prophecy. Mills wrote that long after he'd left this earth, thousands of families would enjoy "this park." The area became a national park in January 1915. And now, over a hundred years later, this "prediction" has more than come true.
RMNP draws over 4 million visitors every year to more than 400 square miles of pristine mountains touching the bluest skies of Colorado. Within the 415-square-mile region, there are over 350 miles of trails, more than 145 lakes, and more than 75 mountains all scraping the clouds at over 12,000 feet. With hiking, wildlife viewing, and even a "star" from an iconic movie, RMNP is a memory for any bucket list. The park is 4 hours from Aspen, just 2 hours from Denver, and a short 90-minute drive from Boulder. Day passes are $25, and for just $10 more, you can enjoy the park for 7 days.
Hiking and Other Activities
The hiking trails in RMNP are as diverse as they are numerous, and many are family friendly. For instance, Bear Lake Loop is perfect for families traveling with young children. The terrain is flat and it's only a half-mile trail around the edges of Bear Lake. From the trail, you can see Flattop Mountain, Hallett Peak, and plenty of deer.
Coyote Valley Trail winds for a mile following the banks of Upper Colorado River. Wildflowers blanket the river's banks in the summer and, if you on the trails early in the morning or just as the sun begins to set, you'll likely spot a moose or two coming in for a drink.
Other activities include horseback riding, fishing (make sure you've got a Colorado state fishing license for everyone 16-years-old and up), and good old wildlife viewing: moose, elk, bighorn sheep, and a variety of bird species. Finally, you'll find that "movie star" in the town of Estes Park at the RMNP entrance. It's not the town that's famous (though it should be), but the Stanley Hotel, a.k.a. the Overlook Hotel from the 1980 film, The Shining. How's that for adventure?