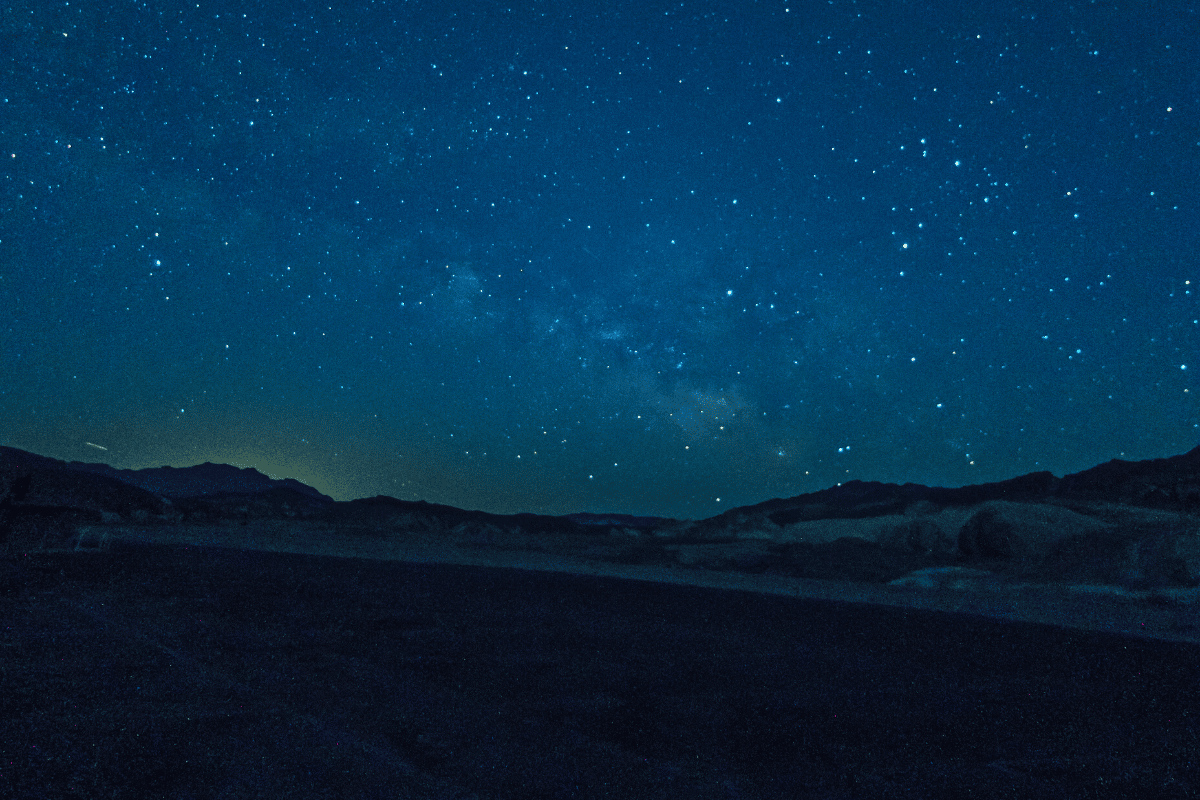 Are you looking for the top vacation destination in the U.S. for stargazing? You might be surprised that Death Valley National Park is the one spot in the nation that offers the most panoramic view of the night sky.
Death Valley National Park is known for many things, but perhaps its most memorable aspect is just how damn hot it gets. The highest temperature ever recorded on the planet was here in Death Valley — a cook-your-feet-in-the-sand 134 degrees F. While that temperature record isn't a typical day at Death Valley, the park is aptly named — average daytime temps in the summertime are over 110 degrees F and often reach the 120s.
So, at first glance you might think, "I want to relax, not fry in my chaise." But if you let the temps sway your decision, you'd be missing out on the best stargazing opportunities the United States have to offer. In fact, the park is the one spot in the nation that not only offers the most panoramic view of the night sky, it's also one of just seven Dark Sky Parks in the U.S. to have earned Gold Tier status — the best possible rating for a Dark Sky Park.
Death Valley has extremely low light pollution, and the vast expanse of empty land means you can see more of the night sky here than any other place in the country, with nearly no interference whatsoever. Is this your dream getaway?
It's not too difficult to find accommodations in Death Valley. The most recommended is the complex known as The Oasis. The Oasis offers two hotels, and both speak to different types of travelers. If you're traveling with children, enjoy a relaxed atmosphere, and don't mind a little light interference, The Ranch at Death Valley is perfect. Plus Las Vegas' Astronomical Society often holds stargazing parties at The Ranch and guests are welcome to attend.
On the other hand, if you prefer a quiet, 4-diamond-rated experience, enjoy a luxurious stay at Inn at Death Valley.
Aside from your accommodations, where else in the park can you stargaze? Visitor favorites include Ubehebe Crater, Harmony Borax Works (in nearby Furnace Creek), and Mesquite Flats Sand Dunes. But the ultimate spot for stargazing in Death Valley is at Badwater Basin. There is a tiny bit of obstructed view from surrounding mountains, it's not enough to deter diehard stargazers. The best part? Badwater Basin is 17 miles from any light source: There's absolutely zero light pollution here. Plus, the site is pretty spectacular during the day, too — it's the Badwater Basin Salt Flats, and they're pretty incredible by the light of day.
Start planning your trip now to experience Death Valley, the top vacation destination in the U.S. for stargazing.