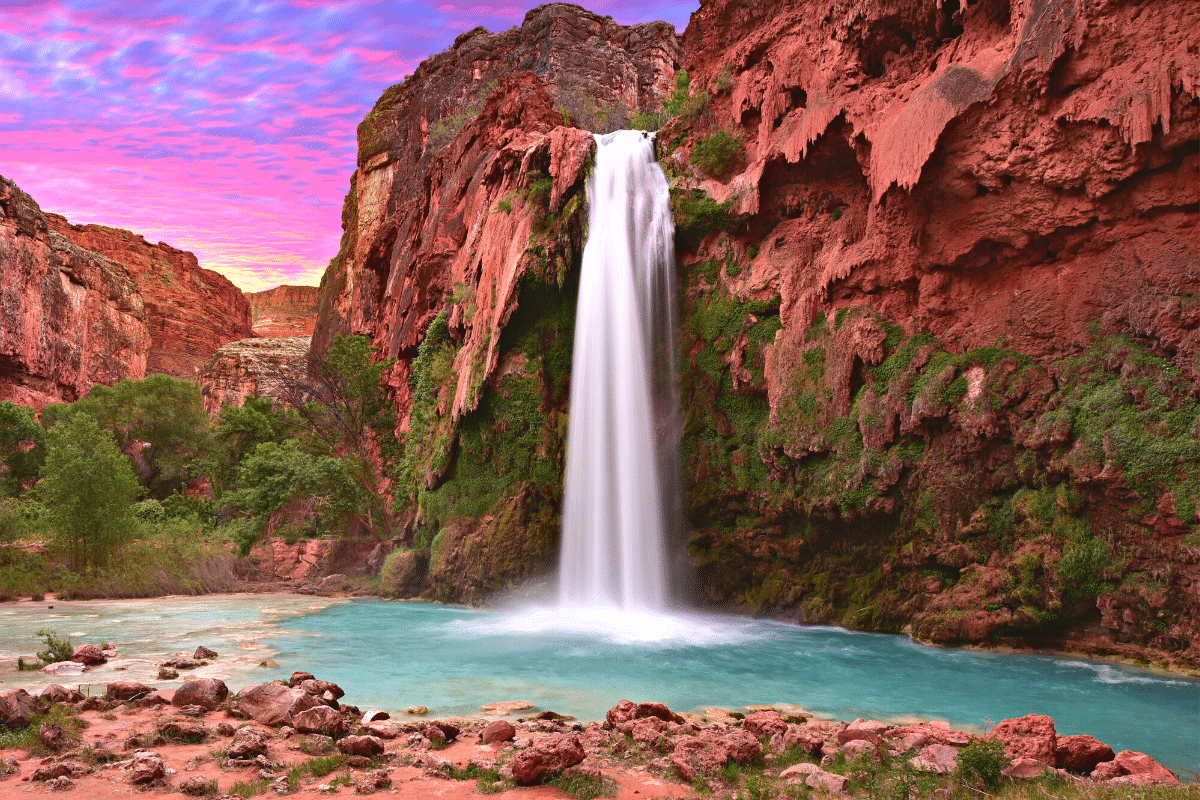 Havasu (or Havasupai) Falls is one of the most beautiful places on Earth. These waters have their bluer-than-blue color thanks to the mineral deposits naturally found in the region, such as magnesium. Havasu Creek washes away silt sediments and deposits them into the falls, keeping the waters a beautiful baby blue that remains striking in comparison with the orange hues of the canyon no matter the time of year. It's a 10-mile hike in, and 10 miles out, but well worth it for those willing to spend a few days. Here is our guide to hiking Havasu Falls.
Preparing for your hike to Havasu Falls means making sure you've got a good camera, have everything packed that you could possibly need for such a trek (while still packing as light as possible), and begins with getting your permit to do so. The hike and the permitting process are treks in their own right.
Hiking to Havasu Falls requires a 3-day permit, which you must book in advance. No more than three days, and no less. Actually getting the permit is the most difficult part of the process. It's important that you've set up your account on the reservation website on or before January 31 — when booking opens up on February 1 each year, permits tend to sell out nearly immediately. In fact, the website has been known to crash several times in the mad dash for these coveted permits.
On February 1, have the permitting page open in your browser prior to 8 a.m. (Arizona standard time). When the button lights up to book your permit, click fast! If the page crashes, click your browser's refresh button. Keep trying. You may see a Sold Out message — or you'll get your permit.
Be prepared to take the date you're able to get and then plan your hiking vacation around those dates. Dates are available from February 2 through the end of November. The dates in May through September tend to go fastest. That said, Arizona's monsoon season happens in July and August, so if you get dates during this time, know that you could have to be evacuated. In the spring and fall are the best times to go.
Save this guide to hiking Havasu Falls and start planning for it now. See you on the hike!