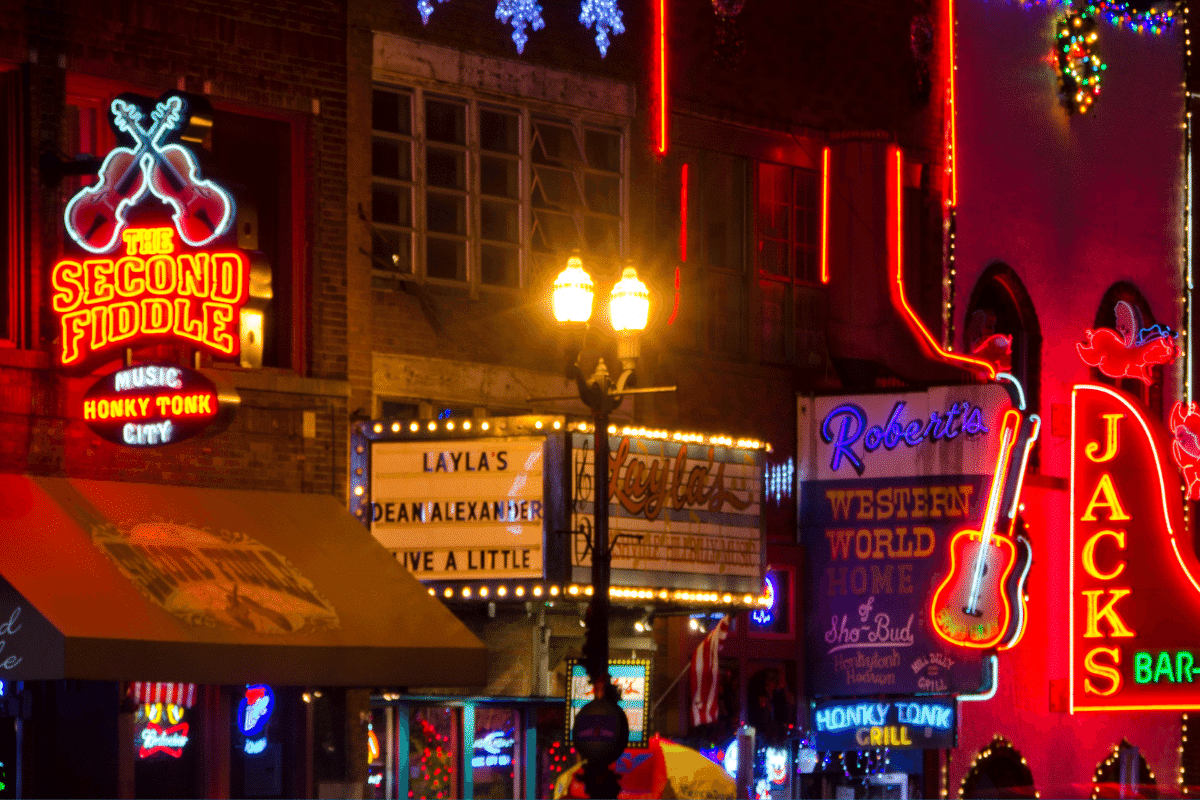 Nashville is a music lover's paradise. Known by all as Music City and the world's country music capital, the actual capital of Tennessee has other accolades worthy of sharing, such as its higher education successes. It's even nicknamed the South's Athens. Nashville, Tennessee has enjoyed the prosperity of all these monikers and has emerged as one of the most vibrant, eclectic cities in the South thanks to it.
Downtown between 2nd Avenue and Broadway, known as The District, has evolved into the go-to spot for visitors and residents alike. Fine dining, shopping, and other venues add to the entertainment. Historic sites dotting the landscape, like the Belle Meade Plantation, simply add just one more mesmerizing dimension to this iconic city.
But back to music – as that's probably why you're considering Nashville, right? For the best the city has to offer in celebration of music, check out these spots:
The Country Music Hall of Fame
To try and fit all of country music's greats into one building was no small feat – which is why this grand tribute to the genre's finest takes up an entire city block. You'll find exhibits that highlight the late, greats and the latest favorites, a wall that spans both floors covered in records that have gone gold or platinum, a theater, and even the solid-gold, iconic 1960s Cadillac limousine that belonged to Elvis. RCA's Studio B is here, too, and you can tour the halls where some of country's biggest stars once sang their hearts out. The impressive collection of exhibits here makes it a must-see for any fan of music.
The Patsy Cline and Johnny Cash Museums
And speaking of country music's late great stars, this museum honors one of its founding sisters, Patsy Cline. You'll get to see clothing the legendary singer wore on stage, furniture from her home, records she sang on, and much more honoring her legacy. Downstairs, in the Johnny Cash Museum, you'll learn about the Folsom Prison Blues singer in a way that must be seen to be appreciated. The two museums are not affiliated with one another, so there are separate admission charges.
Ryman Auditorium & Museum
This stage hosted the start of many a legendary career. It's considered a shrine to country music. The auditorium was the home of the Grand Ole Opry up till 1974 and today is on the United States' National Register of Historic Places. The Ryman can hold up to 2,000 concert-goers and hosts acts of all genres, such as classical, pop, and jazz – and country, of course.