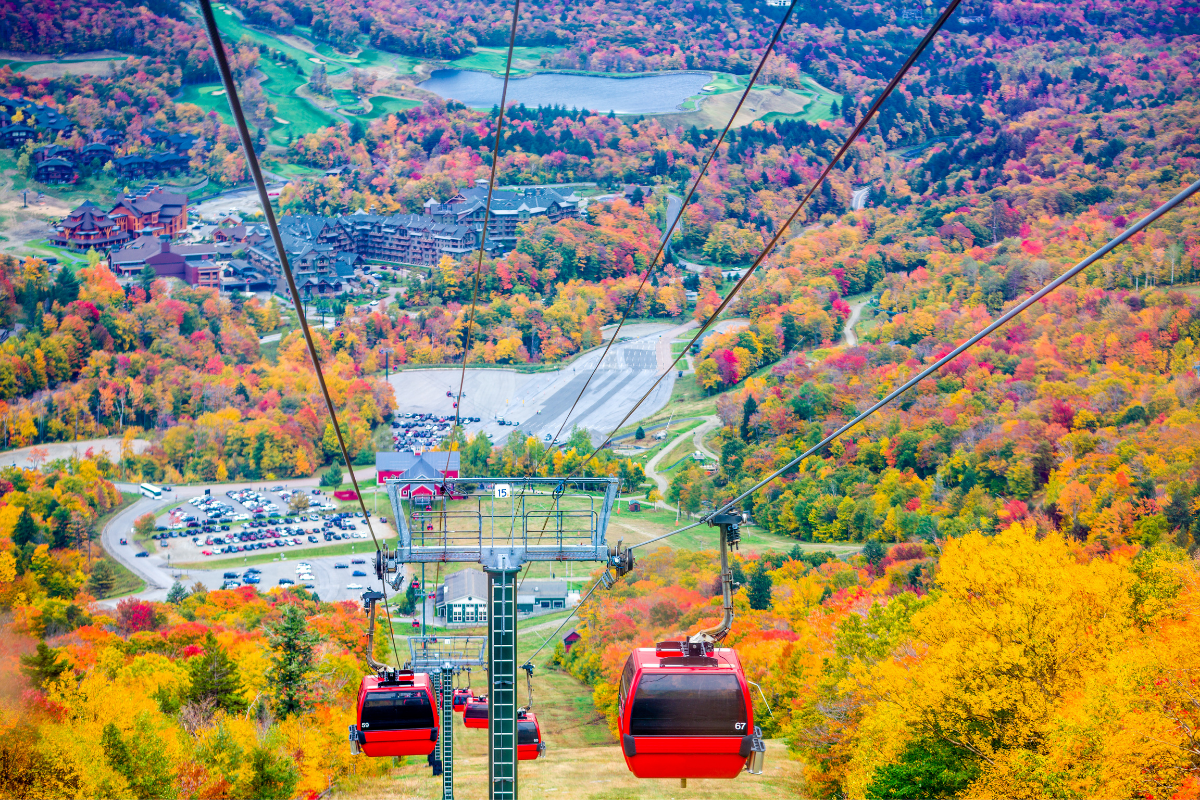 When you think of visiting New England, you probably can't make up your mind – dive right into the abundance of history, or relax with some ice cream straight from the Ben & Jerry's factory? Well, in Vermont, you don't have to choose – you get the best of both worlds. These cities and towns make for the perfect Vermont road trips complete with memorable places to stop and sit a spell. Read on to start exploring Vermont: Stowe and Middlebury.
Stowe, Vermont
Stowe is one of those enchanting cities that combine rustic luxury with a playful ambiance. The Field Guide Hotel embodies Stowe, with plush amenities so intriguing, you'll almost be tempted to do nothing more than sit back and enjoy the heated pool and enjoy a few cocktails at the in-house bar. But if you're looking for activities, don't worry – Stowe won't disappoint.
Guests at the Field Guide can paddle canoes or kayaks in any one of the nearby bodies of water, see the town from above in a hot-air balloon, take a ride on the zipline, or grab a bike rental and take to the trails. Visiting in the winter? Stowe's ski scene rivals the Swiss. But then there's also art galleries, antique shops, and museums, too. You'll be spoiled with choice.
Field Guide is part of the Lark Hotels chain, known for their imagination, air of mischief, and sense of place. Even the common areas are dotted with visual delights – it's a fun activity just to roam the halls.
Middlebury, Vermont
Just over the hills a stretch is Middlebury, where you'll find the college of the same name. Middlebury has it all – it's a village of charm. It's a college town with a global influence. They call it Vermont's capital of culture and intellect thanks to the college's amazing arts offerings. There are plenty of recreational activities, craft breweries, museums, and even Robert Frost's home isn't far.
What do you think of when you think of Vermont? Get ready to tick this destination off that travel bucket list.