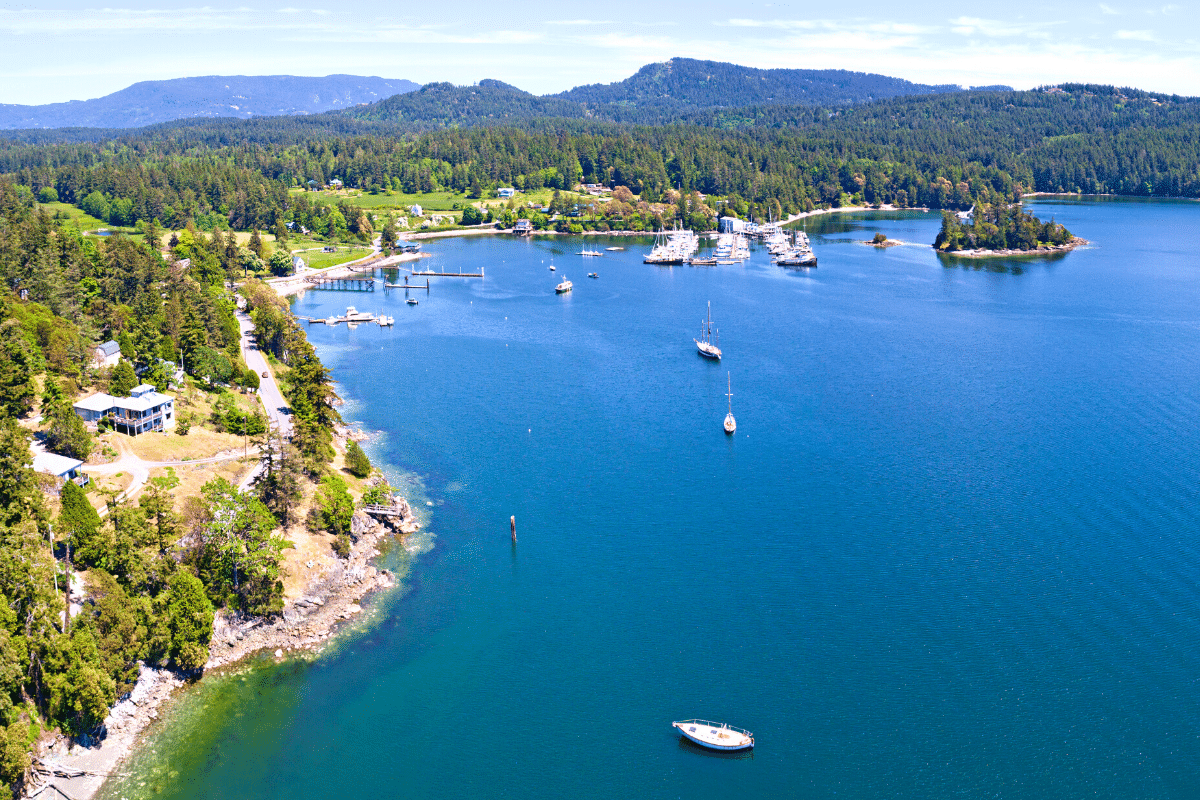 Known by its locals as the Emerald Isle, Orcas Island of the Sans Juans is a magical place. This horseshoe-shaped island is an eclectic mix of the arts, culture, deep green forests, crystal clear lakes, and endless outdoor potential. It's a lovely paradise.
The majority of the island's nearly 60-square miles are rural living at its best. The hills offer exquisite driving and sightseeing opportunities, while the curves make for challenging cyclist trails. The scenes pan from dense forests to open farmland and stretch past old barns on apple farms and modern artist studios. Check with a local about the Orcas Island driving tour to find out all the hidden gems.
One of the United States' most beautiful state parks is on Orcas Island – Moran State Park. There's hiking, biking, swimming, and even forest horseback riding in this over 5,000-square-acre park. Several lakes are within its confines, as are nearly 40 miles of trails. It's the perfect respite no matter what time of year you visit.
The trails through old growth forests offer panoramic vistas of the Pacific Ocean and lead to Mount Constitution's summit. Along the way you'll see bald eagles, rabbits, and deer, as well as over 250 bird species that live on the island year-round. Not up for a hike to the top of Constitution? There's also a biking trail and even a driving loop that goes to the summit. Constitution is the highest spot of all the islands and offers a grand view of all the other San Juan Islands and Mount Baker in the distance.
You'll also find guided or self-guided kayak or whale-watching tours, even sailboat or fishing boat charters. Visit Deer Harbor, Olga, and Eastsound to find booking agents for these adventures and others, such as bike rentals or horseback riding tours. There's something for every taste and every time of year at Orcas Island of the San Juans.