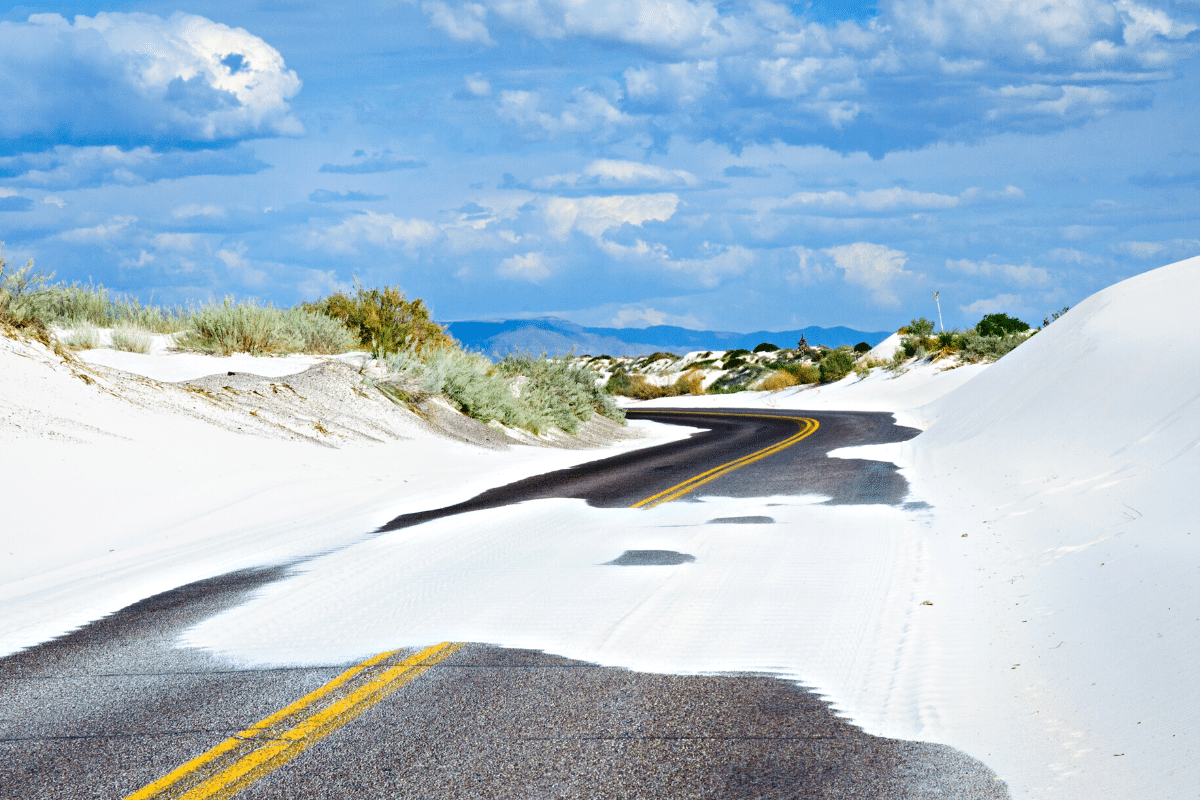 White sands and breathtaking sunsets. Lush green vistas and parched desert sands. Rock formations that seem not of this world. Good words put in by such memorable artists as Georgia O'Keeffe. Popularized by modern-day shows and movies like Better Call Saul or Breaking Bad. It's the land of chiles, native history, and awe-inspiring surprises around every bend in the road. Neighboring states tend to get more "love" than this one, and it's anyone's guess why! New Mexico is another land. It's the place to create an itinerary and then rip it up and toss it into the bin. Head out early in the morning to catch the sunrise, get out on the open road, and then make a stop at every place that pulls at your heartstrings and discover why this state is just the place you need to be on your next getaway. One of the best New Mexico road trips starts in this southern city.
The largest, most southern big city, Las Cruces, is a great place to begin your trek. This is where White Sands National Monument is. This is where you'll find the Organ Mountains and Desert Peaks National Park. Watching the sunlight strike the Organs is like seeing a beautiful smile light up a room. At a certain time of day, when the sunlight is just right, the Organ Mountains become a beautiful crimson hue. You can view them from Sunset Hill and along the route to Dripping Springs (which is a fantastic spot to hike).
Dining in Las Cruces offers local fare and more. At The Shed, you'll find gourmet breakfast offerings like Cranberry Pecan French Toast (the pecans are locally sourced) and Banana Pancake Drops which are — in a word — simply divine. The Spotted Dog is a local brewery favored by locals. Their sandwiches are pretty tasty, too — as is their beer. Stop in and say hello.
New Mexico road trips are a must. Get going!