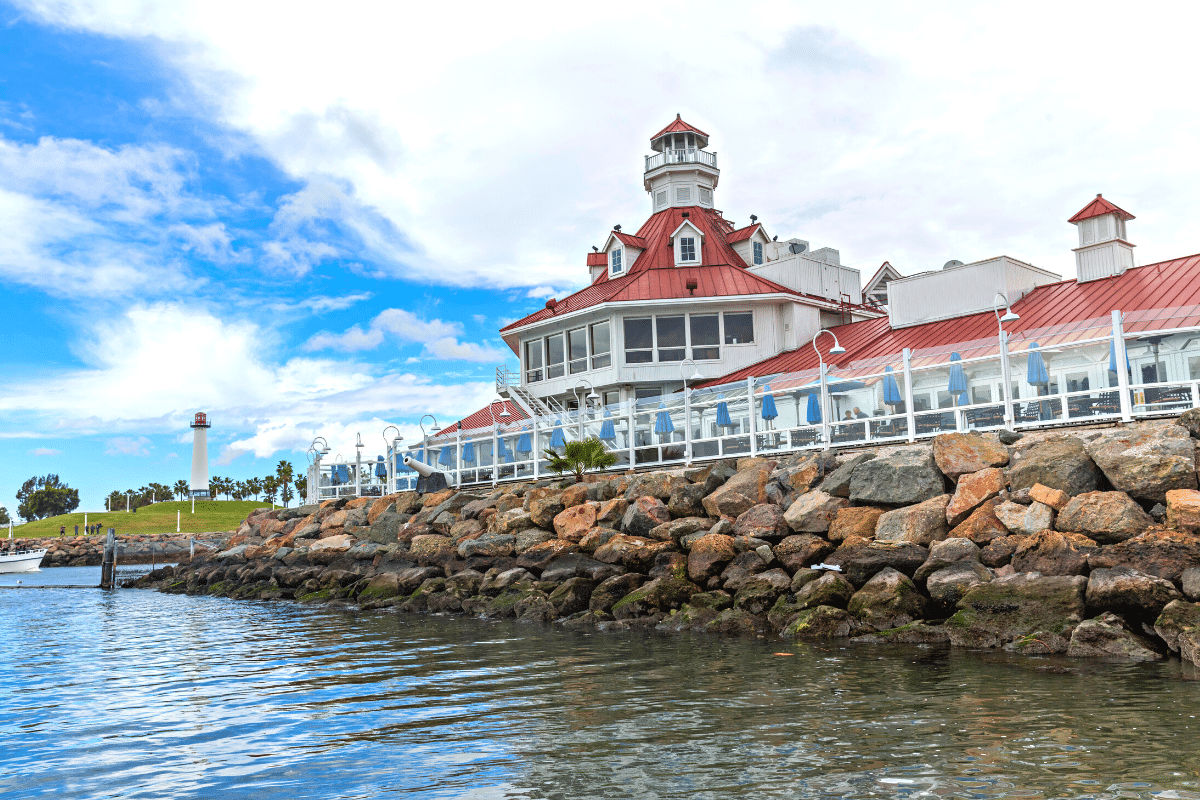 Long Beach is a must-visit destination if you're a food-lover in Los Angeles. The portside city features serene views of tall palm trees against a backdrop of scattered modern high-rise buildings. Having a meal — especially in an al fresco setting — while facing the fresh sea breeze from the nearby marina is certainly a memorable way to enjoy fabulous cuisine for foodie adventures in Long Beach.
Parker's Lighthouse – Waterfront Dining
Parker's Lighthouse is a top choice when it comes to dining in the Long Beach area. The restaurant has opened its doors to foodies for over 35 years, serving mouth-watering favorites such as Mesquite grilled salmon and roasted fingerling potatoes. Parker's Lighthouse offers a stunning view of the Pacific Ocean, which influenced its menu, while you dine in comfort.
You can expect the freshest catch daily, delivered by dedicated local seafood suppliers. Plus, you can enjoy your meals with peace of mind since the restaurant participates in the Aquarium of the Pacific's Seafood for the Future program that supports sustainable sources.
Little Coyote – One for the Pizza Lovers
Little Coyote is one of the most popular pizza spots in LA, with two locations situated in Long Beach. Consider heading over to the Eastside location if you fancy a relaxing outdoor dining experience. This location features a spacious and partially covered patio overlooking the aptly named Los Coyotes Diagonal street.
The pizzeria offers classic pizza options made with meticulously prepared dough — in keeping with traditions, their in-house made dough undergoes a three-day fermentation process. The Papa Joe is a whole pie topped with Italian sausage, mozzarella, mushrooms, and red sauce, and is just one of Little Coyote's many must-try pies.
Rivera's Mexican Restaurant – An Authentic Experience
If you adore traditional Mexican food, you'll love Rivera's Mexican Restaurant at East 7th. The restaurant's menu includes savory Mexican delights like stuffed jalapenos, shrimp fajitas, and carnitas with tortillas. Rivera's signature dish is its wet burrito made from the freshest ingredients, offering diners an authentic taste of homemade Mexican food.
This list of Long Beach's eating spots offers less than a glimpse of the area's delectable restaurants. From Mediterranean to Peruvian and BBQ classics to true vegan, you'll be spoiled for options while taking in one of the most relaxing neighborhoods in Los Angeles County.
Where will you choose to eat on your foodie adventures in Long Beach?