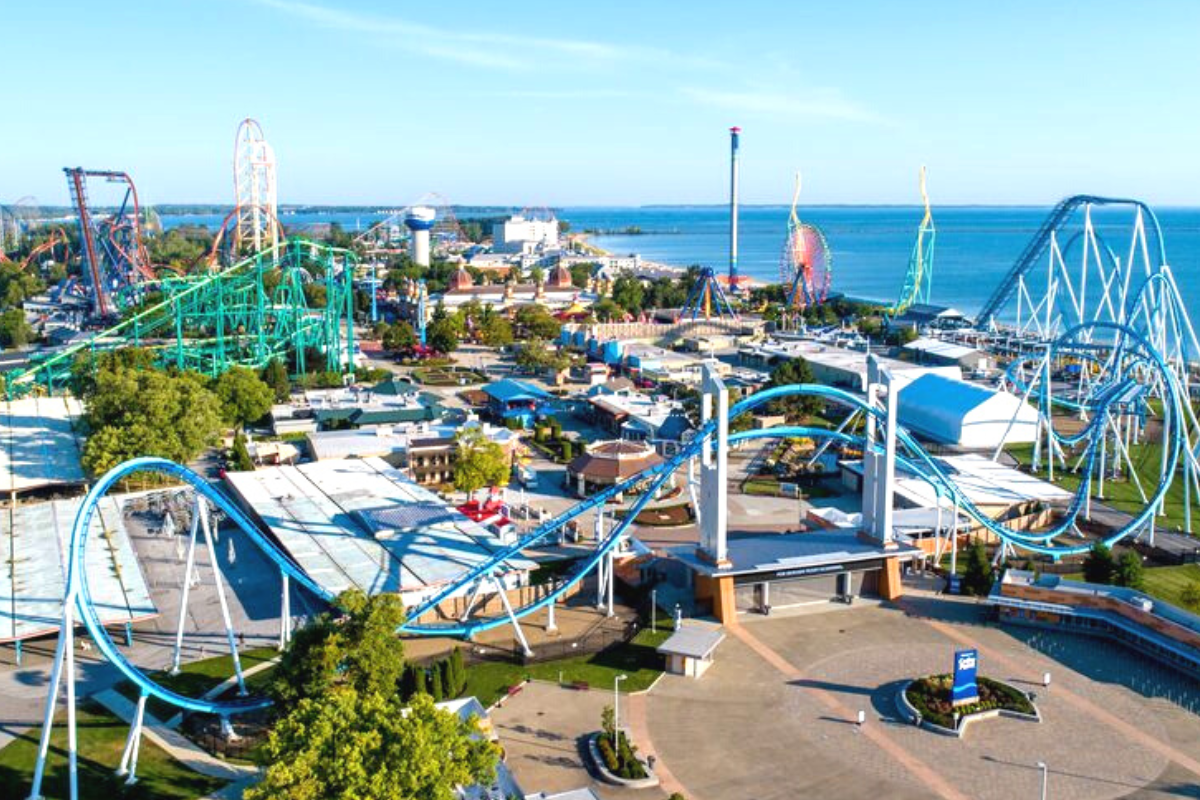 If you're a thrill-seeker, and you love roller coasters and theme parks like Disneyland and Six Flags, you've got to check out Cedar Point. It offers so much more than roller coasters.
The amusement park stretches across 364 acres of land on the scenic Lake Erie Peninsula in Sandusky, Ohio. At Cedar Point, you can look forward to exciting adventures for the whole family through adrenaline-pumping rides, sandy beach walks, luxury and family-friendly hotels, and more.
Enjoy a Wide Range of Rides
While there's a lot more to do at Cedar Point than just roller coaster rides, it's hard to ignore their appeal to the park's legions of visitors. There are over 70 different types of rides for an assortment of experiences — 17 of which are unlike any other rides in the world, which are sure to deliver an unforgettable experience. When you've had your fill of demon drops and corkscrews, check out the kid-friendly waterpark for a relaxing break.
From a relaxing slow-paced drive with your child in miniature Cadillacs to the exhilarating turns and helixes of the Wild Walleye water ride, there's truly a ride for everyone.
Watch Spectacular Live Entertainments
Cedar Point offers a host of award-winning entertainment that will enthrall visitors during their stay. You can check out the latest line-up of performances by downloading the Cedar Point mobile app. Notable past performances include Broadway-themed shows, elaborate dances, and musicians across multiple genres.
Watching a live entertainment show provides a welcome break from the heart-thumping rides as you immerse in a cool and relaxing environment.
Bask in Some Beach Fun
It's only natural you'd feel like soaking in the gorgeous waters of the surrounding beaches in the area. You can rent a parasail to gain a fast-paced 360-degree view of the area or kayak with a team. If you fancy something more adrenaline-filled, you might opt for some stand-up paddleboarding.
The next time you're planning a trip to an amusement park with side activities for everyone, Cedar Point could prove your best choice yet!