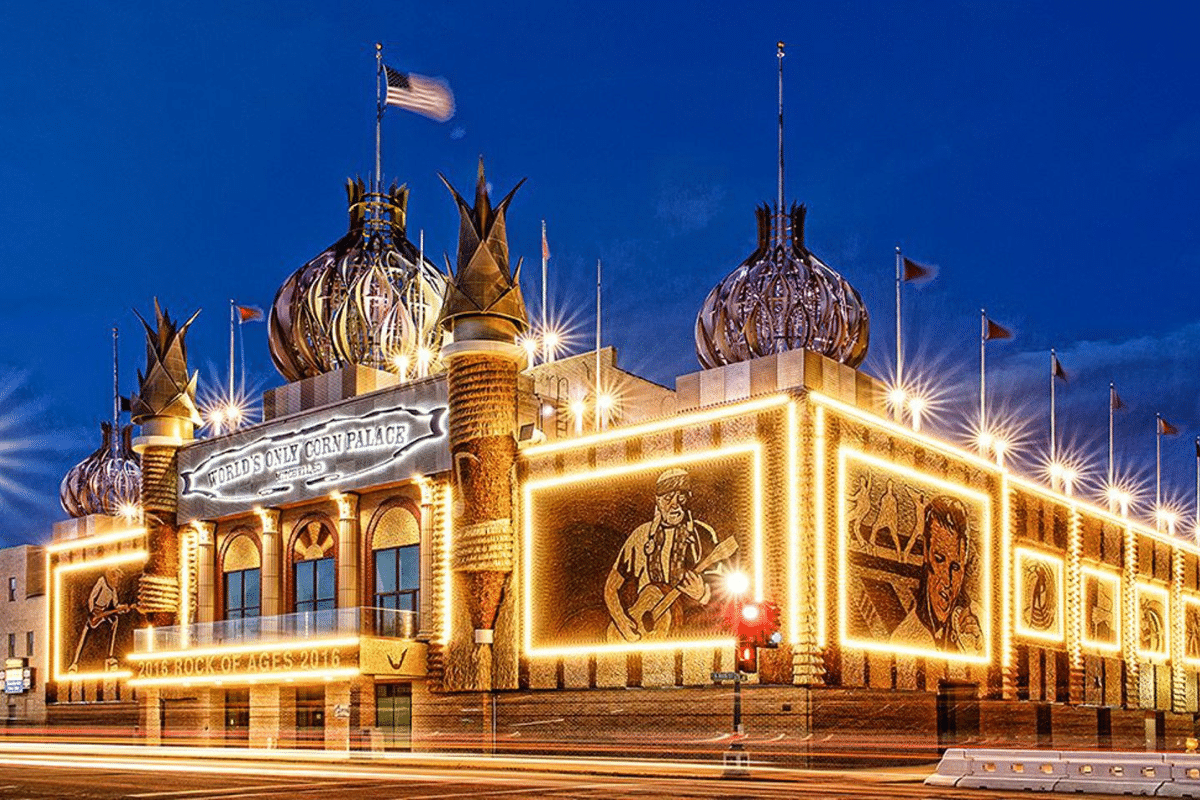 Established in 1883, Mitchell, South Dakota, has remained a popular attraction, providing visitors with fascinating historical sites, natural trails, and immersive cultural and entertainment venues. Add this destination to your list so you can create wonderful memories at Mitchell.
Visit the World's Only Corn Palace
While it's not intended to pull people away from greater SD destinations, like the Black Hills, The Corn Palace in Mitchell at 604 North Main Street is a renowned tourist attraction and a symbol of American pride, creativity, and innovation. Mitchell's Corn Palace is touted as a one-of-a-kind establishment, where you can look forward to exclusive photo opportunities with delightful corn murals and various guided tours and activities.
Visitors usually pose for a shot with the six-foot statue of the aptly named Cornelius, the Palace's recognizable mascot. You should also check with the staff about live performances that the Palace continues to provide visitors for over seven decades.
Tour a Prehistoric Indian Village
Located by the scenic Lake Mitchell, the Prehistoric Indian Village dates back over a thousand years, and continues to undergo excavations in the Archeodome area. The Village provides insightful exhibitions for learning all about the fascinating history of the early inhabitants. Don't forget to visit the Shoppe Antiquary gift shop for a diverse selection of unique Native American souvenirs including jewelry and pottery.
"Do Some Research"
Housed within the structure of an old library built in 1903, the Carnegie Resource Center offers a permanent collection of Corn Palace memorabilia dating from 1892 and rotating exhibitions of local Mitchell history. The Mitchell Area Genealogical Society and Mitchell Area Historical Society currently manage the building's preservation efforts, and members are happy to guide you through the research as you explore Mitchell's precious past.
Mitchell is a uniquely charming town with many historical sites and surrounded by gorgeous rows of corn fields. You can look forward to enjoying the South Dakota draw all year round with an immersion of Midwestern culture, sights, food, and sounds that you will hold close to your heart. Plan a trip and create wonderful memories at Mitchell.