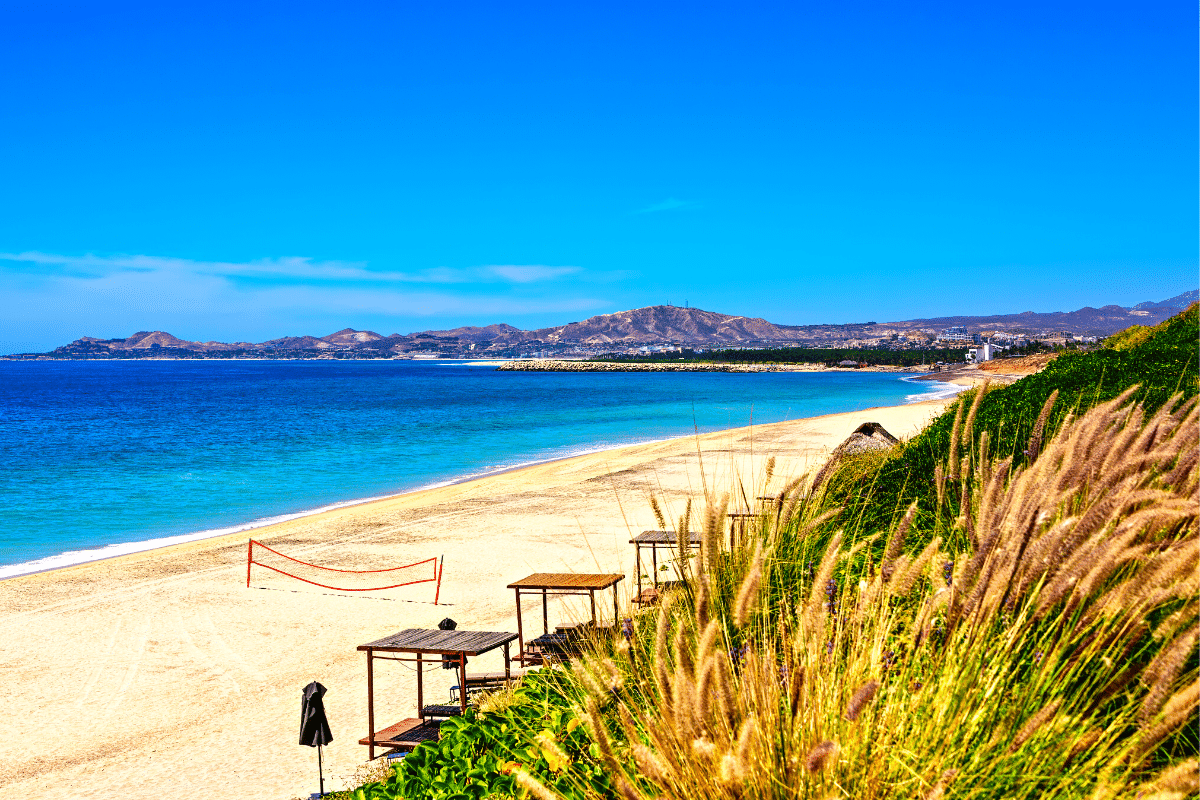 If you travel the 800 miles from the border to the very southern tip of the Baja California peninsula, you'll arrive in Los Cabos — a stunning blending of desert, beach, and mountainous terrains. Los Cabos is Cabo San Lucas and San Jose del Cabo separated by the coastal highway. If you're making this an epic road trip, you'll cross the border just south of San Diego — otherwise, you can fly into the International Airport at San Jose del Cabo. Either way that you arrive, you can escape the norm in Los Cabos.
What was once a fishing village is now a stunning luxury resort destination in the midst of the Pacific Ocean and the Sea of Cortez. The warm and dry climate is the perfect place to turn up the adventure or the relaxation, whatever your idea of a splendid getaway. Some of the more popular activities include snorkeling, diving, fishing, surfing, golfing, hiking, and tennis. You can rent dune buggies to go explore, or take advantage of horse and camel lessons and rentals. Resorts offer the above in addition to spa treatments and other relaxing activities. Nightlife is lively and dining options abound from Michelin-starred to casual, come-as-you-are cafes.
While temps are warm throughout the year, August tends to be the warmest month of the year with temps reaching the low 90s. From January through February is typically the coldest with lows dipping into the mid-50s. From November to April is typically the busy season in Los Cabos.
If you don't mind crowds, this works, but if you prefer to avoid large crowds of tourists, try for the shoulder seasons. There are festivals taking place throughout the year, such as the Festival of San Jose every March complete with parades, food, and other entertainment. Fishing tournaments take place every year in late fall, in addition to concerts, film festivals, and religious celebrations that happen throughout the year.
Start planning to escape the norm in Los Cabos. When will you visit?