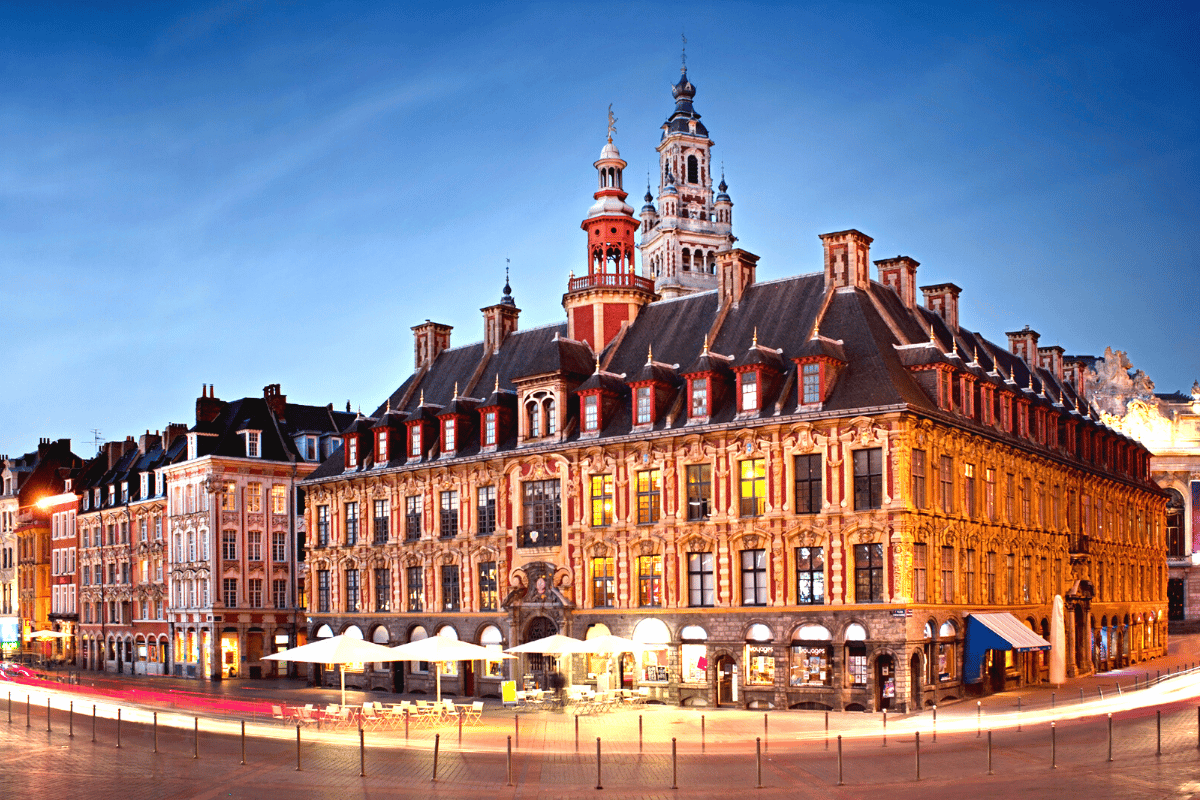 When people think of putting France on their bucket list, it's normally a stay in the City of Lights (or the City of Love, depending on your outlook) that makes the list. While Paris is certainly worthy of a standing reservation, there are other cities just as worthy. For example, you do not want to overlook the allure of Lille, France. If you're looking for a vibrant, charming getaway, the idyllic dynamic of Lille, France is the perfect destination. Architecture, museums, shopping — it's all within reach. Did we mention the food? From gourmet street food to fine dining establishments, Lille checks off all the boxes.
Think fine arts and sculptures mingled with modern and Old-World architecture. One of the best things to put on your itinerary is a stop at the Musee de la Piscine. This was once a bathing area that has since been transformed into an art deco museum. Retaining its central fountains, the showers are now display cases with stained-glass. For more modern takes on art, the LaM Museum and sculpture park contains art collections from the 1900s up to modern day. Plus, the building itself is a work of art.
For the best in shopping, Lille is also home to one of France's largest markets, the Wazemmes. The stalls are as colorful as the wares being sold, such as fruits, vegetables, and a curated selection of meats and cheeses. The streets around the market are full of delightful aromas like freshly baked bread and desserts in the local bakeries.
And for accommodations, look no further than the historic Carlton Hotel. This four-star hotel is located in the center of town — you can even see the Opera House from here. The warm atmosphere and abundant amenities will make this a stay to remember. Downstairs at ground level is the Hippopotamus Restaurant & Grille serving steaks seared to perfection, gourmet burgers, and any cocktail you can imagine.
Do not miss out on the allure of Lille, France. Come see why Lille is considered an undiscovered gem.