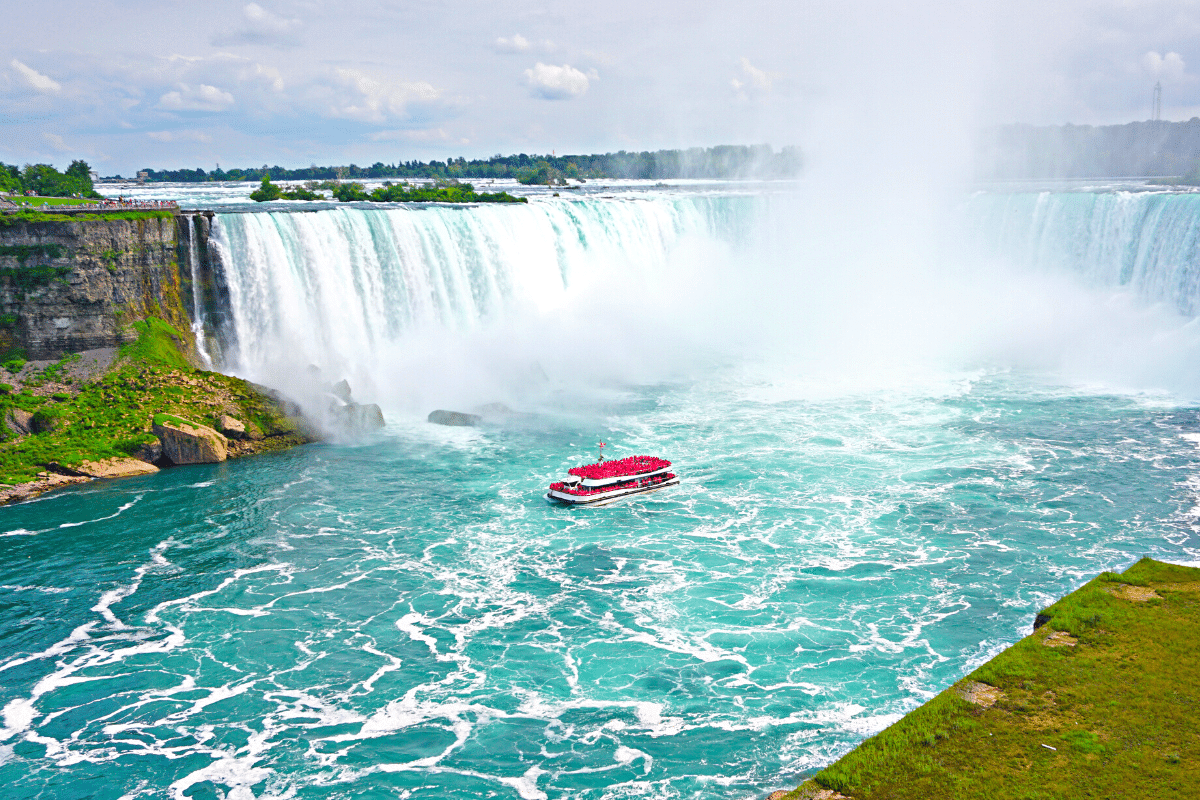 Niagara Falls is one of the world's most breathtaking natural wonders, located along the Niagara River in western New York state and southeastern Ontario, Canada. The falls, which consist of three separate waterfalls — Horseshoe, American, and Bridal Veil — are a must-see for any traveler. There are many reasons why Niagara Falls should be on your radar this year.
Horseshoe Falls is the largest of the three waterfalls and located on the Canadian side of the border. American Falls and Bridal Veil Falls are both on the U.S. side. All three waterfalls are accessible from either country, and there are plenty of ways to get up close and personal.
One of the most popular ways to see the falls is by boat tour. The Maid of the Mist takes you right up to the base of Horseshoe Falls. If you're feeling adventurous, you can also go on a "Journey Behind the Falls," which takes you behind Horseshoe Falls for a unique and intimate perspective.
There are also several observation decks and viewing platforms scattered throughout the area, all of which offer excellent views of the falls from multiple angles. Skylon Tower and the Niagara Falls Observation Tower are both great options for viewing the falls from above.
If you're visiting Niagara Falls in the summer, be sure to stick around till evening. After the sun sets, the falls are lit up with colorful lights, creating a beautiful spectacle that's not to be missed.
But there's more to this area than just the falls that share its name. For instance, the Niagara Falls History Museum is a great place to learn about the falls and the region's unique history. Niagara Parks Botanical Gardens and the Niagara Falls Butterfly Conservatory are both worth a visit. Children find the butterfly conservatory especially appealing.
Those are just a few reasons why Niagara Falls should be on your radar this year. Young or young at heart, Niagara Falls is a must-see destination for travelers of all ages. Whether you're looking to get up close and personal on a boat tour or just want to take in the stunning views from a distance, the falls are the perfect place for a family vacation or a romantic getaway.