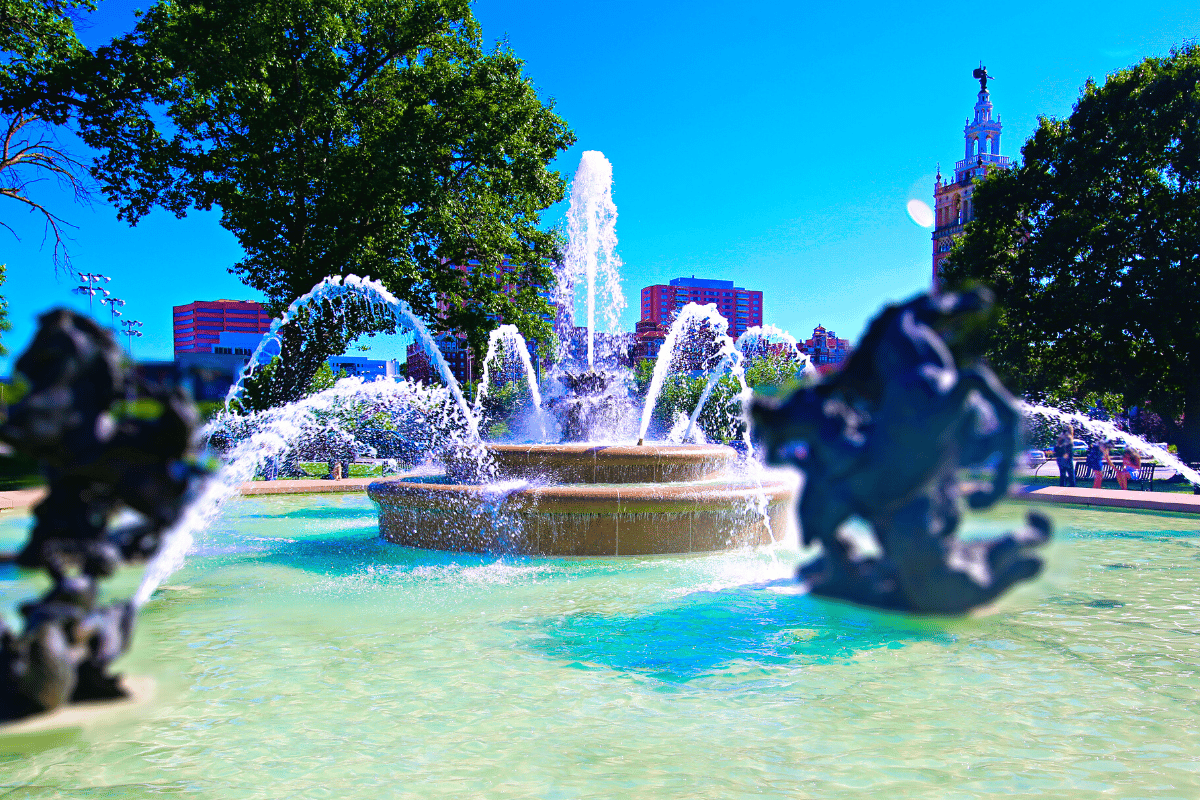 This famous city of fountains isn't in Italy… It's actually right here in the United States.
Missouri's largest city is Kansas City. By population, it ranks 29th with a little more than 500,000 residents.
You'll typically find these locals at one of the 100 barbecue joints, soaking in some local jazz musicians, or admiring its more than 200 water fountains. As for the jazz, the city has its own brand of this eclectic musical style which first began in the 1920s during the era of the Big Bands. Over time, it transformed into the beboppy rhythms we know today.
And no, we're not going to gloss over the water fountains — more than 200 (there are as many as 400 fountains in Kansas City, but according to locals, only about 200 of them are actually functional.) Rome, Italy is known as the City of Fountains, but Kansas City comes in second place without a doubt. So, if that's got your curiosity piqued, here are some other cool things to check out in Kansas City.
If you enjoy learning about sea life, Kansas City is home to just one aquarium, Sea Life Kansas City. There are 11 exhibits and more than 5,000 sea species are represented. And, believe it or not, some of these creatures you can actually touch! The Sea Life aquarium also hosts an "ocean tunnel" where visitors can walk through a 180-degree experience, coming face-to-face with sharks, turtles, and other sea animals. For those traveling with children, the activity trail is not to miss.
And right next door, another place the kids (or the kid in you!) will love is LEGOLand's Discovery Center. The massive playground showcases a replica of Kansas City built with more than a million LEGO pieces. There's also a movie theatre, VR experiences, and amusement park rides. The aquarium and LEGOLand sell tickets in partnership, so buying for both experiences is quite a deal.
Now, while these more formal KC experiences are definitely must-see, simply exploring the Kansas City downtown area is a tour in itself. Some of the city's historic districts should not be missed.
This famous city of fountains isn't in Italy, so you have no excuse not to go. Ready to see the fountains and so much more in Kansas City?