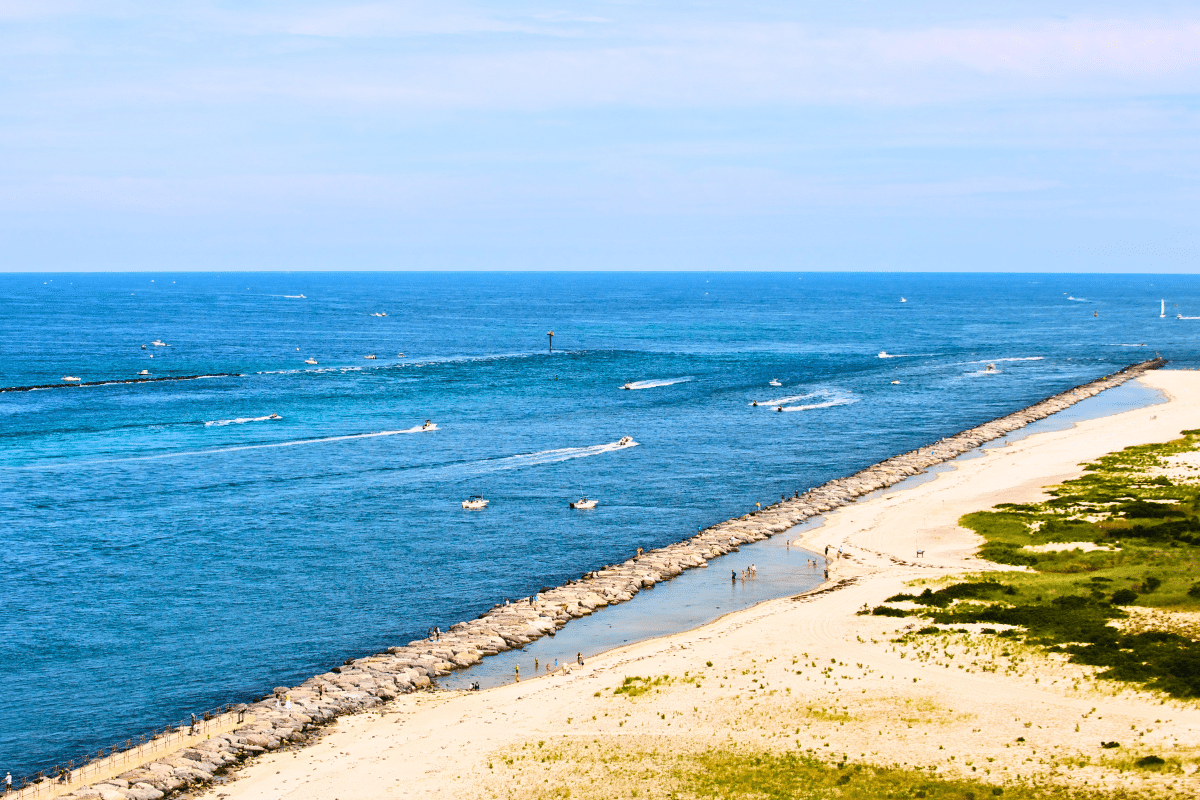 Located on the illustrious seven-mile-stretch of Cape May County in New Jersey, Avalon is a sanctuary for beach aficionados and discerning travelers alike. Its nickname, "Cooler by a Mile," isn't just a catchy slogan. It describes the town's unique geographic position—extending a mile beyond any of New Jersey's other outlying islands. Whether you're planning a friend's weekend, a romantic escape, or a getaway for family, Avalon promises a beachside experience you'll love. Take a trek to see all 7 miles of Avalon.
In Avalon, you're essentially signing up for a choose-your-own-adventure vacation. Whether you crave tranquil strolls along pristine sands, a shopping spree, or a broader exploration of Jersey's shores, Avalon offers a multitude of options.
Staying in Avalon means you're just a hop, skip, and a jump away from that seven-mile expanse of protected beaches. Whether you're into swimming, surfing, or kayaking, or prefer the simpler pleasure of just settling into the sand with a good book, the ocean's always within reach. Don't miss out on a leisurely walk down the boardwalk or some indulgent shopping downtown. Just a heads-up: everyone age 12 and older needs a tag for access, which can be purchased at the Avalon Tag Booth.
When the sky darkens and the stars come out, Avalon doesn't lose its lively spirit. While your accommodations likely come equipped for home-cooked meals, you'd be missing out if you didn't try at least one of the waterfront eateries. Each offers shimmering views of the Atlantic and fresh-caught seafood is on offer at many. For families, dinner could be followed by a whimsical game of mini-golf. If you're on an adult-only trip, Avalon's vibrant night clubs provide both live music and ample space to flaunt your dance moves—or hang back and watch your friends do so.
With its extended coastline, myriad of activities, and vibrant after-hours life, Avalon stands as an embodiment of all that makes a beach vacation extraordinary. It's not just "Cooler by a Mile"—it's miles ahead in offering a balanced yet invigorating seaside retreat. You need to make it a goal to see all 7 miles of Avalon.