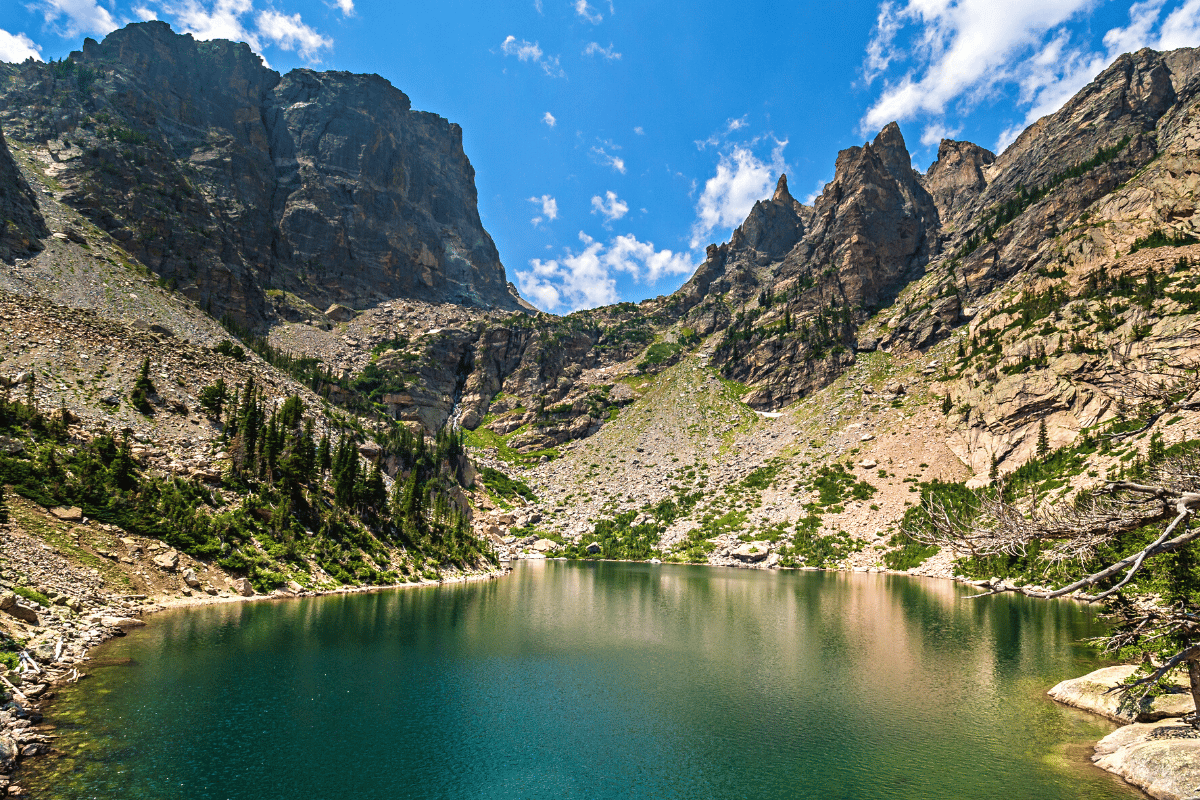 If you're planning a visit to Estes Park or to the Rocky Mountain National Park (RMNP), and you're planning on getting out and doing some hiking, Emerald Lake Trail in RMNP is one of the park's most popular hikes and not far from Estes Park.
The trail isn't difficult and is good for families. The Emerald Lake trail actually brings you by two other lakes on your way to Emerald Lake — Dream Lake and Nymph Lake. It's not uncommon to spot wildlife along the trail, and is one of the best trails to start with for brand new hikers. It's recommended by rangers as the perfect trail to get you acclimated the Rocky Mountain elevations if your goal is to check out some of the more difficult trails with greater elevation changes.
The hike to Emerald Lake isn't too long and it's not a difficult hike which is why it's so great for families. Any age or ability level should be able to manage. Now, there is a little bit of elevation change over the course of the trail, which can make hikers feel a bit out of breath, but it's great for building up the stamina needed for the tougher hikes in the RMNP.
The cool thing about this trail is that you don't have to go all the way in. Sure, Emerald Lake is at the very end of the trail, but even if you turn around before you get there, you'll still have seen plenty of incredible scenery, and your vantage points on the way back down are just as incredible.
For the majority of the year, you'll need a park pass (good at all national parks) as well as a permit for entry into RMNP. You'll need these to be able to hike any of the trails in the park. National park passes are easy to purchase online, but for the RMNP trail system, you also have to get a permit — these permits are timed-entry in an effort to manage the number of visitors inside the park at any given time.
Once you've obtained your passes, enjoy your time on the trails and get hiking Emerald Lake Trail in RMNP.