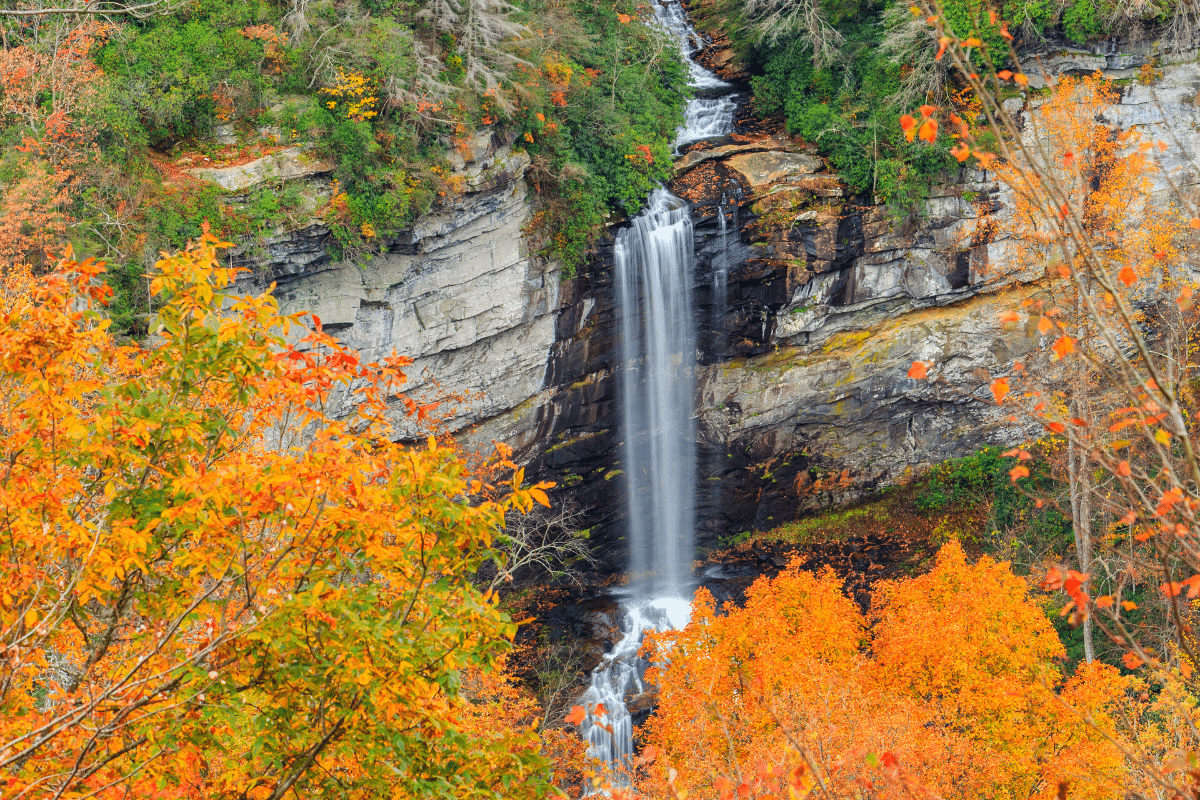 While hiking is a hobby that can be done any time of year, hiking in the spring shows nature coming alive; but hiking in the fall allows you to breathe in the cool, crisp air and grab your chance to watch nature in action once again as the leaves change colors. If you want to watch the seasons change first-hand this year, grab your hiking boots and a bag of trail mix and prepare to take in mountain vistas, clear blue lakes, and maybe even a waterfall or two. Here are our picks for the best places to hike in Autumn.
South Carolina
Located in Cleveland, South Carolina at Caesars Head State Park, is our first trail recommendation. Don't let its name fool you – the Dismal Trail Loop is nearly 9 miles of varied yet challenging terrain, even for advanced hikers. There's a suspension bridge about one-third of the way, and the impressive view of the waterfall at Raven Cliff is the perfect reason to stop and grab some pics – not to mention give your legs a break from the steep climbs.
Vermont
Vermont has no shortage of walking and hiking trails. The path that seems to get the most attention is the 237-mile trek with the apt name The Long Trail. But perhaps a better option for those who don't have months to dedicate to a hike is the Haystack Mountain Trail. Prepare to spend 2 to 3 hours on the trail – longer if you want to spend time taking photos of the surrounding mountains, Binney Brook Ravine, Haystack Pond, and the many windmills visible to the south.
Wyoming
Garrett, Wyoming is home to the state's highest, most prominent mountaintop, Laramie Peak. While certainly a rigorous hike, the nearly 10-mile round trip trek has an abundance of wildlife, such as black bear, deer, and the occasional mountain lion. Like another trail in the state, La Perouse Bay, Laramie's trailhead is a little tough to get to at the end of a gravel road. While it's definitely an off-grid, off-the-beaten-path destination, the seclusion is perfect for those who want to hike and forget the rest of the world exists.
These can be the best places to hike in Autumn (or any time of the year, if you desire). Where is your next hike going to be?