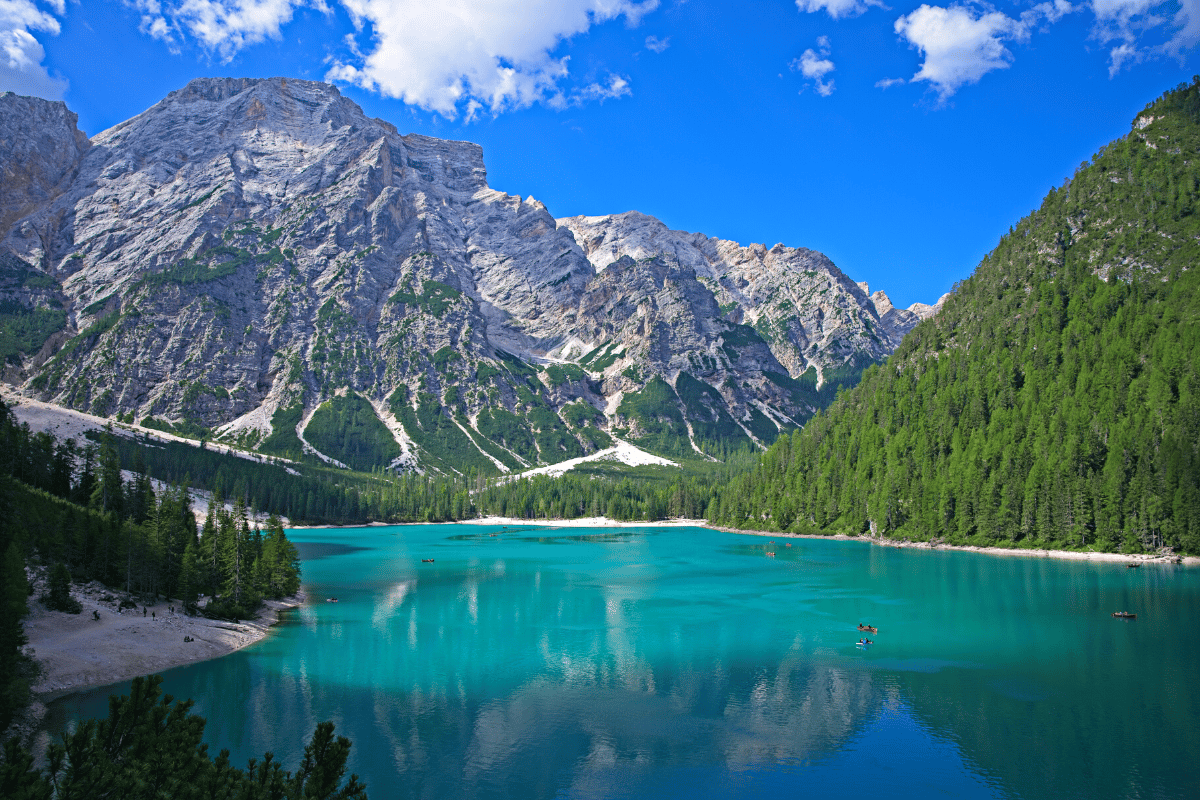 It used to be that travelers sought out Europe because, even in the summer, temps were cooler than other parts of the world. These days, though, Europe's summertime temps are just as steamy as anywhere. But in Italy, there are so many lakes where you can find relief and bask in the cool waters.
Italy is one of the most beautiful places in the whole world, so it stands to reason its lakes can say the same. Plus, a lot of the bodies of water in Italy are mountain lakes, meaning their waters remain cool throughout the year. But the temperature of the water isn't the only reason these Italian lakes are worth a visit. They're far removed from the pretentiousness and overcrowding you're likely to find at Lake Garda or Lake Como. These lakes are so far removed, they're hidden gems.
If you like working on your tan but hate how hot it can get on the sand, consider the Alpine Lake Prags. This lake is located high in the Dolomites on the Italian Austrian border. You can stroll the sandy banks of the lake or grab a bite to eat at a restaurant on the water. Rocks here are an indigo color. The water feels like a polar dip in the middle of July and shimmers with a silvery haze. Austrian and Italian aristocracy flock here to detox and let their hair down. The surrounding dense forest is the perfect place for a hike or a picnic on provided tables.
Lake Turano is a man-made lake designed in the mid-1930s. Its original application was to provide energy for power plants nearby. At Lake Turano, there are two towns situated along the cliffs, and the stone houses all have balconies that overlook the water below. The beaches have tiny pebbles instead of sand. Several outfitters rent canoes, offer guided fishing tours, and biking tours through the towns and along the water.
Come cool yourself in these Italian waters, the greatest Alpine Lakes in Italy.